FSU Leadership
FSU's leadership team is dedicated to fulfilling the University's educational mission and research efforts. Our goal is to advance a vision for the University's future, and sustain its tradition of academic excellence.
Mission
Fayetteville State University (FSU) is a public comprehensive regional university that promotes the educational, social, cultural, and economic transformation of southeastern North Carolina and beyond. The primary mission of FSU is to provide students with the highest quality learning experiences that will produce global citizens and leaders as change agents for shaping the future of the State. Awarding degrees at the baccalaureate and master's levels, and the doctorate in educational leadership, FSU offers programs in teacher education, the arts and sciences, health professions, business and economics, and unique and emerging fields. FSU is an institution of opportunity and diversity. Committed to excellence in teaching, research, scholarship, and service, the university extends its services and programs to the community, including the military, and other educational institutions throughout North Carolina, the nation, and the world.
Board of Trustees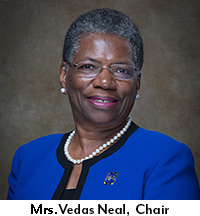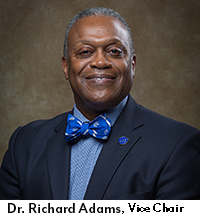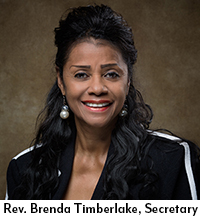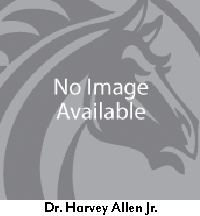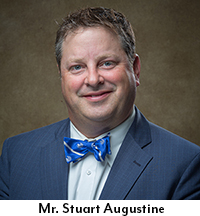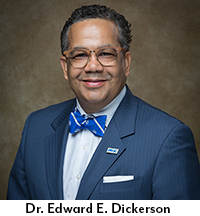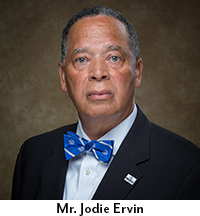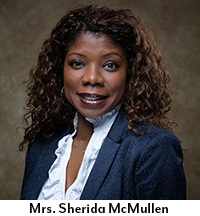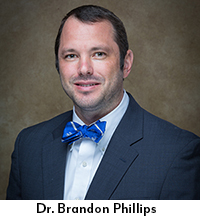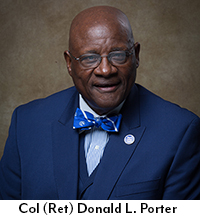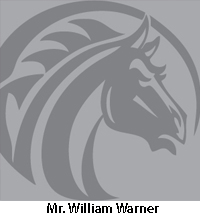 Board of Trustees
Mrs. Vedas Neal, Chair
Dr. Richard Clayton Adams, Vice Chair
Rev. Brenda Timberlake, Secretary
Dr. Harvey H. Allen, Jr.
Mr. Stuart Augustine
Dr. Edward E. Dickerson
Mr. Jodie Ervin
Mr. Elliot Jackson, Ex Officio
Mrs. Sherida McMullan
Dr. Brandon Phillips
Col (Ret) Donald L. Porter
Mr. William Warner
Administrators
Cabinet
Dr. Peggy Valentine, Interim Chancellor
Office of the Chancellor
Dr. Jon Young, Chief of Staff
Dr. Pam Jackson, Provost and Vice Chancellor for Academic Affairs
Academic Affairs
Mr. Carlton Spellman, Vice Chancellor for Business and Finance
Division of Business and Finance
Dr. Janice Haynie, Vice Chancellor for Student Affairs
Division of Student Affairs
Mr. Arasu "Nick" Ganesean, Vice Chancellor for Information Technology and Telecommunication Services
Division of Information Technology and Telecommunication Services
Mrs. Lorna Ricotta, Vice Chancellor for Institutional Advancement
Division of Institutional Advancement
Ms. Wanda Jenkins, General Counsel
Office of Legal Affairs
Mr. Anthony Bennett, Director of Athletics
Athletics
Dr. Bertha Miller, Executive Assistant to the Chancellor for Strategic Initiatives
Office of the Chancellor
Mr. Wesley Fountain, Director
Constituent & Community Relations
Accreditation
Fayetteville State University is accredited by the Commission on Colleges of the Southern Association of Colleges and Schools to award baccalaureate, masters, and doctorate degrees. Contact the Commission on Colleges at 1866 Southern Lane, Decatur, Georgia 30022-4097 or call 404-679-4500 for questions about the accreditation of Fayetteville State University. In addition, individual university colleges and degree programs have program-specific accreditation.

SACSCOC (SACSCOC.ORG)

Program-Specific Accreditation

In addition to institutional accreditation, academic programs may be accredited through programmatic or "specialized" accrediting agencies. The following table lists programs at Fayetteville State University with specialized accreditations.
Program-Specific Accreditation
AACSB Accreditation-Association to Advance Collegiate Schools of Business
Broadwell College of Business and Economics
FEPAC Accreditation- Forensic Science Education Programs Accreditation Commission
Forensic Science Program
National Geo-Spatial Intelligence Agency Accreditation
GEOINT Certificate Program
ACJS Accreditation-Academic of Criminal Justice Sciences
Criminal Justice BS Program
ABET Accreditation-Accreditation Board for Engineering and Technology
Computer Science Programs
NASM Accreditation-National Association of Schools of Music
Music Program
NCSBN Accreditation-National Council of State Boards of Nursing
Nursing Program
CCNE Accreditation-Commission on Collegiate Nursing Education
Nursing Program
CSWE Accreditation-Council of Social Work Education
Social Work Program