Accreditation (SACS)
S.A.C.S.
"Supporting Accreditation Compliance Self-Study"
A website designed and created to help Fayetteville State University achieve its objective of retaining its Southern Association of Colleges and Schools accreditation.
Keeping You Informed
Welcome to the SACS website, designed to keep our campus community informed about the SACS processes in which the university is involved. This website will also serve as a medium for engaging faculty and staff in the process and requesting information, as needed. The SACS website will also be used to inform the FSU community of the tasks that must be completed for reaffirmation and the status of the SACS Readiness process. Each month the website will be updated with where we are on our strategic planning and compliance audit timelines, what we need to do next, and our findings as they are attained.
The Office
FSU SACS Office Organizational Chart
SACS On-Site Team Visit
April 19-21, 2011
Pre-visit by On-site Committee Chair
View Minutes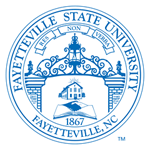 Fayetteville State University
1200 Murchison Rd
Fayetteville, NC 28301
Dr. Nicole James Lucas
SACSCOC Accreditation Liaison
(910) 672-2973
nlucas2@uncfsu.edu
Karen Stealing
SACS Admin. Support Associate
(910) 672-1003
kstealing@uncfsu.edu