Fall Convocation: A Celebration of Our Founders
Presiding – Chancellor Darrell T. Allison, Fayetteville State University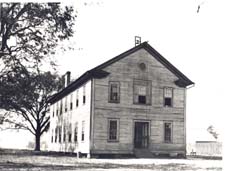 Fayetteville State University's continued success is a testament to the tenacity of the spirit of seven Black citizens and the Black community of Fayetteville who established and supported the Howard School for the purpose of educating black children. Our seven founders were David A. Bryant, Nelson Carter, Andrew Jackson Chesnutt, George W. Grange, Sr., Matthew N. Leary, Jr., Thomas Lomax, and Robert H. Simmons.
CONVOCATION ADDRESS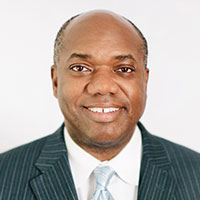 Mr. Jerry Blackwell
Founding Partner, CEO and Chairman of Blackwell Burke P.A.
Special Prosecutor in the George Floyd murder trial.
Jerry W. Blackwell is the founding partner, CEO and chairman of Blackwell Burke P.A. Mr. Blackwell serves as national and trial counsel for several major corporations, having represented them in federal and state courts in 47 states and internationally. He is an experienced trial lawyer with nationwide experience defending class actions, toxic tort, commercial disputes, products liability, and other high stakes complex cases. Mr. Blackwell has numerous winning jury verdicts and favorable settlements to his credit. He is a frequent presenter on winning trial strategies and how to communicate complicated legal, scientific, and business issues to jurors.
Admitted to practice in state and federal courts around the country, Mr. Blackwell has presented to the Federal Bar Association, American Bar Association, Minnesota State Bar Association, National Bar Association, International Association of Defense Counsel, National College of Advocacy, and various Fortune 500 clients and trade organizations.
Mr. Blackwell is an active member of his community. Most recently, he served as a lead Special Assistant Attorney General in the successful prosecution of former Minneapolis Police Officer Derek Chauvin for the murder of George Floyd. In 2020, in tandem with the Clayton Jackson McGhie Memorial, Mr. Blackwell and his firm secured the first posthumous pardon in Minnesota history for Max Mason, a young Black man who was wrongfully convicted of raping a White woman in 1920. Mr. Blackwell is also a founder of the Minnesota Association of Black Lawyers (MABL), a bar association that promotes the professional development of Black lawyers, judges and law students in Minnesota, and advances education, excellence and racial equity in the pursuit of justice. In 2011, Governor Mark Dayton appointed Mr. Blackwell to serve as an at-large member of the Minnesota Commission on Judicial Appointments. He served two terms until 2019.
Mr. Blackwell received his Bachelor of Science from the University of North Carolina at Chapel Hill where he was a Morehead-Cain scholar and he received his Juris Doctor from the University of North Carolina School of Law. He is the recipient of numerous awards, including Minnesota Attorney of the Year, Benchmark Litigation Minnesota Litigation Star, BTI Client Service Super All Star, the National Bar Association Commercial Section Cora T. Walker Award, Minnesota Minority Business Owner of the Year, and Minnesota Super Lawyer. Blackwell Burke P.A. has also received numerous awards and has been named the Minnesota Firm of the Year by Benchmark Litigation for the last five consecutive years.
When he is not zealously defending clients, Mr. Blackwell enjoys beekeeping, meditation, and is an avid hobby farmer.