154th Founders Day Convocation
Presiding – Chancellor Darrell T. Allison, Fayetteville State University
To Attend Founders Day Virtually
On April 6, 2021, at 2:00pm, visit: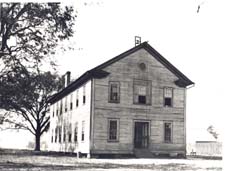 Fayetteville State University's continued success is a testament to the tenacity of the spirit of seven Black citizens and the Black community of Fayetteville who established and supported the Howard School for the purpose of educating black children. Our seven founders were David A. Bryant, Nelson Carter, Andrew Jackson Chesnutt, George W. Grange, Sr., Matthew N. Leary, Jr., Thomas Lomax, and Robert H. Simmons.
OPENING OF THE CEREMONY
Dr. Kimberly Smith-Burton '94
Chief Marshal and 2020-21 Teacher of the Year
Welcome and Occasion
Chancellor Darrell T. Allison
GREETINGS
From the Board of Trustees
Mr. Stuart Augustine
Chairman, Board of Trustees
From the Student Body
Ms. Sydney Harris '21
President, Student Government Association
From the Alumni
Mr. Richard Kingsberry '78
President, FSU National Alumni Association
Introduction of the Speaker
Chancellor Allison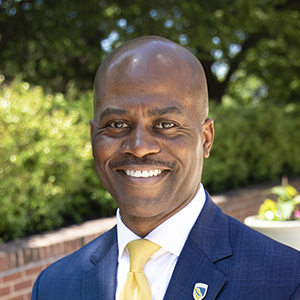 Convocation Address
Dr. Anthony L. Jenkins '95
President, Coppin State University
Awards and Presentations
Chancellor Allison
The Chancellor's Medallion Award — Dr. Clarence E. Lloyd, Jr. '65
The Family of the Year Award — The Edwin R. and Ola Mae Hill Family
Bronco Legacy Circle Inductees — Dr. Clarence E. Lloyd, Jr. '65 and Mr. Wayne Branch '91
Alma Mater
Dr. Denise Payton '99
Director, Choral Activities
Lyrics to Fayetteville State University Alma Mater
Our colors so true, Oh Hail, White and Blue!
To thee our voices ring.
Tho' seasons may roll, and changes unfold,
Thy praise we'll ever sing.
All honr and love and loyalty
We pledge our hearts anew.
Our Alma Mater F.S.U.
We hail thee, Old White and Blue.
We cherish each hall, each time honored wall
Each bending tree and bower.
Tho' far we may roam, thy spirit leads on
To victory and power
With courage and might and majesty
March on, old colors true.
Our Alma Mater F.S.U.
We'll stand by Old White and Blue!
Closing Remarks
Chancellor Allison
Virtual Pilgrimage
Ms. Jasmin Sessoms '14
Interim Director, Alumni Affairs