Forensic Science (BS)
As a Forensic Science student, you will receive hands-on learning with state-of-the-art equipment while enjoying a student to teacher ratio of 10 to 1.
Forensic science encompasses a wide array of disciplines including criminology, pathology, toxicology, etc. The educational background of professionals in this field is embedded heavily in the natural and behavioral sciences such chemistry, biology, physics, sociology and criminal justice. The mission of the Bachelor of Science Degree Program in Forensic Science is to produce technically skilled graduates equipped with the foundational science and laboratory problem solving skills necessary for success in the modern crime laboratory.
As a student in the Forensic Science program at Fayetteville State University I was given the one-on-one attention and devotion of the faculty necessary to prepare me for the career I have always dreamed of.
Amanda Macias
DNA Analyst at Signature Science, LLC
Read more
Why Choose Forensics at FSU?
The dedicated faculty within the Forensic Science Program at FSU have worked to increase course offerings and instrumentation for research and educational purposes. Our efforts have led to the Program receiving accreditation through the Forensic Science Education Programs Accreditation Commission (FEPAC) in 2017. Currently, the Forensic Science Program at FSU is the FIRST and ONLY FEPAC accredited program in North Carolina. We can guarantee that the education you receive here at FSU will prepare you for your future career goals!
Facilities
In addition to the high quality of education we are able to offer, the facilities here at FSU provide both hands-on training on laboratory equipment standard to crime laboratories and research projects. If you have ever wanted to investigate your own crime scene, you will have the opportunity to do so. If you have ever wondered how lab technicians examine trace or biological evidence, you will be able to conduct your own examinations. You will then present your findings to a board of experts. Here at FSU, you can place yourself in the shoes of crime lab personnel as you learn the real role forensics plays in solving crimes.
Class Size
In order for you to receive the hands-on training needed to be successful in career placements, we have kept our class sizes small. Our classes do not exceed a student to teacher ratio of 25:1. Most courses are designed to not exceed a ratio of 10:1, especially senior-level courses. If a closer, supportive relationship between your peers and instructors is important to you, the Forensic Science Program at FSU will be the perfect fit!
What Will You Learn?
You will receive preparation in areas such DNA analysis, forensic chemistry, crime scene investigation, and trace evidence. The program will also provide you with the knowledge and skills needed to prepare laboratory reports and expert witness testimony based on your examinations. Upon completion of the Forensic Science Program, you will be prepared to function as forensic scientists and specialists, or for advanced study in areas such as forensic science, biomedical research, medicine, and law.
What Will You Do?
Graduating from the Forensic Science Program at FSU will prepare you for several careers in the STEM field, including positions as a:
Serologist
DNA Analyst
Toxicologist
Drug Analyst
Trace Evidence Analyst
Fingerprint Examiner
Researcher in Biology, Biotechnology, or the Pharmaceutical Industry
Food and Drug Inspector
Faculty
Dr. Abdelmajid Kassem, Ph.D.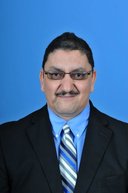 Professor and Department Chair
Office: LSA 124
Phone: (910) 672-1692
E-mail: mkassem@uncfsu.edu
Background:
In 1999, Dr. Kassem joined the Center for Excellence in Soybean Research, Teaching, and Outreach, Southern Illinois University, Carbondale, IL, USA. Kassem joined Kean University as Assistant Professor of Botany in 2004 and Fayetteville State University (FSU) as an Associate Professor of Botany in 2006. At FSU, he was promoted to Full Professor in 2009 and Dept. Chair in 2010. Dr. Kassem also served as the Dean of the School of Arts and Sciences at the American University of Ras Al Khaimah (AURAK) for one year (2014-2015) and rejoined his position as Dept. Chair at FSU in August 2015. Dr. Kassem serves as an Advisory Board member of Scientific Journals International (SJI), an Associate Editor of Journal of Forestry, Horticulture, and Soil Science, a member of the Editorial Board of Journal of Biotech Research, and a reviewer for several international journals and funding agencies.
Ms. Deborah Keller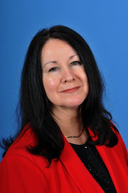 Administrative Assistant
Office: LSA 124
Phone: (910) 672-1692
E-mail: dkeller@uncfsu.edu
Background:
Ms. Keller joined the Department of Biological Sciences on September 2, 2014. She has been a part of the Fayetteville State University family for nearly 13 years. Prior to joining the Department of Biological Sciences she served as the Assistant to the Dean of the Graduate School from 2008-2014 and as the Assistant to the Dean of the College of Humanities and Social Sciences from 2005-2008. Ms. Keller was also the administrative support for the Coastal Rural Systemic Initiative (CRSI) grant program at FSU from February 2004 until it ended in September 2005. Ms. Keller brought with her to FSU a considerable amount of knowledge and experience and she has a long history of volunteerism and community service. As your first point of contact when you visit our department, she is happy to assist you or direct you to needed resources.
Ms. Shawnta' Cummings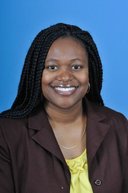 Academic Advisor
Office: LSA 220
Phone: (910) 672-2625
E-mail: smcummings@uncfsu.edu
Background:
Ms. Cummings brings several years of experience working with College Access Programs to assist students in their academic success. She has worked as an Academic Advisor for TRiO Talent Search, as a Site Coordinator for the 21st Century Community Learning Centers Program, and held positions in the GEAR UP Program. She is passionate about helping others. Mrs. Cummings is proud to be a part of the FSU family and to do her part in ensuring students receive advisement to reach their academic and professional goals.
Dr. Khalid Lodhi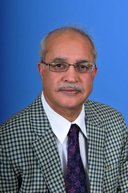 Professor and Director of the Forensics Program
Office: STB 322
Phone: (910) 672-1650
E-mail: klodhi@uncfsu.edu
Background:
He is a Professor in the Department of Biological Sciences at Fayetteville State University. In addition, he serves as the Director of the forensic science program. Dr. Lodhi started his forensic career at ReliaGene Technologies, Inc. as a Senior Scientist, where he was a member of team who worked on forensic DNA database. He then joined Indianapolis Marion County Forensic Services Agency as a forensic scientist, where he investigated over 100 criminal cases involving DNA, and testified as an expert witness. Dr. Lodhi received several scholarships and prestigious awards to receive his education and career advancements such as NUFFIC/FAO fellowship, UNESCO research fellowship, Asia 21 Scholarship, Yoneyama Rotary Scholarship, Kenan Fellowship, and Fulbright Specialist award. Dr. Lodhi's current research interest involve:
(1) The identification of one or more individual(s) using Low Copy Number DNA from a touched object;
(2) Innovative methods of forensic education.
(3) Identification of one or more individual(s) from Hematophagous insects.
Dr. Lodhi supervises the research of graduate, undergraduate and high school students on these projects. He is the author of several high-ranking international peer reviewed journals. He serves on the Editorial Board of Journal of Forensic Research. He is the member of American Academy of Forensic Sciences, International Association for Identification, Southern Association of Forensic Scientists, Council of Forensic Science Educators, and North Carolina Academy of Science.
Ms. Natalia Czado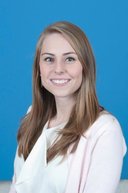 Lecturer
Office: STB 323
Phone: (910) 672-2304
E-mail: nczado@uncfsu.edu
Background:
Ms. Czado has a broad range of interests in the forensic sciences. She has interned with the City-County Bureau of Identification and the San Diego Police Department Forensic Biology Unit. She currently focuses on forensic science research. Ms. Czado's research interests include DNA degradation and alternate markers for human identification. She has completed previous research utilizing bi-allelic markers, such as single nucleotide polymorphisms (SNPs) and Insertion/Deletions (INDELs) to yield more genomic information from degraded samples that failed to yield a traditional short tandem repeat (STR) profile. She has experience working with cadavers and sampling their remains, both embalmed and decomposed, for research purposes. Ms. Czado has a manuscript in progress entitled, "The Effectiveness of Various Strategies to Improve DNA Analysis of Formaldehyde-Damaged Tissues from Embalmed Cadavers for Human Identification Purposes", based on her previous research. She presented this research during a poster session at the 2016 American Academy of Forensic Sciences Annual Meeting. In addition to her DNA research, Ms. Czado utilizes her diverse background in trace evidence, microscopy, forensic anthropology, and crime scene investigation to teach several forensic science courses at FSU. In addition to her role as a lecturer, Ms. Czado is also the faculty advisor for the Forensic Science Club.
Dr. Lieceng Zhu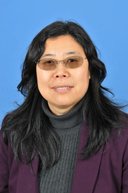 Professor/ Assistant Chair
Office: STB 417
Phone: (910) 672-1655
E-mail: lzhu@uncfsu.edu
Background:
Dr. Lieceng Zhu is an Associate Professor in the Department of Biological Sciences (DOBS) at Fayetteville State University (FSU). She teaches a variety of Biology, Zoology, and Forensic Science courses including BIOL/FORS 431, Population Genetics; FORS 410, Technical Writing in Forensic Science; and ZOOL 310, Principle of Genetics. Dr. Zhu's research focuses on the impact of environmental stresses on resistance of wheat plants to the Hessian fly. Since 2009, she has trained 25 students in research and publications at FSU. Dr. Zhu has published 27 papers in peer-reviewed journals and given 20 presentations in international, national and regional conferences. Because of her efforts and accomplishments in research, Dr. Zhu was selected as the 2015-2016 Academician of the Year in both DOBS and the College of Arts and Sciences (CAS). Additionally, Dr. Zhu has devoted herself to the success of students, faculty, and the university through service. She has served as the Assistant Chair for five years, and served as the Interim Chair of the DOBS during the 2014-2015 academic year.
Dr. Erin White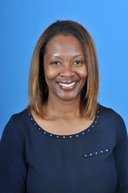 Associate Professor/ Director of Honors and Undergraduate Research
Office: LS 230
Phone: (910) 672-1128
E-mail: ewhite@uncfsu.edu
Background:
Dr. Erin White is an Associate Professor in the Department of Biological Sciences (DOB) and Interim Director of Honors Program at Fayetteville State University. Dr. White brings to Fayetteville State University her expertise in Molecular Biology. Since joining the Fayetteville State University family, in August 2005, Dr. White has taught courses in General Biology, Cell and Molecular Biology, Molecular Genetics, Molecular Biology, Scientific Communication and various Biotechnology courses. Dr. White serves(d) as Principal and Co-Principal Investigator on grants funded by the US Department of Education, National Science Foundation and NC Biotechnology Center. These grants supported the development of web-based courses in STEM disciplines, recruitment and retention of underrepresented minorities and women in STEM disciplines, academic support for STEM undergraduates, preparing K-12 STEM educators and professional development workshops for K-12 STEM educators. Since 2005, Dr. White has published in several peer-reviewed journals and given presentations at international and national conferences. Previously her research interest involved studying the differences among mammalian flavin-containing monooxygenases (FMOs), in regards to catalytic activity and substrate specificity, and how this relates to structure-function of the enzymes. At present, her research interest is more focused towards undergraduate science education; student retention in STEM, and strategies to improve undergraduate science and math achievement. Dr. White has been recognized by the university as a recipient of the 2014-2015 Advisor of the Year and twice received the DOB Teacher of the Year Award (2009-2010 and 2015-2016).
Student Achievements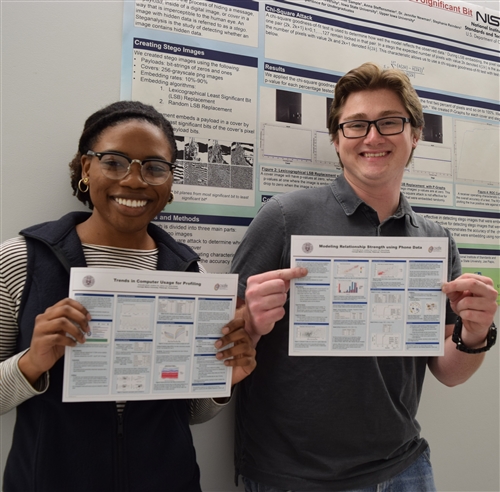 Many of our students have received internships, conducted and presented research, obtained employment in forensic and related fields, and enrolled in graduate degree programs.