Joe M. Brown
Associate Professor of Criminal Justice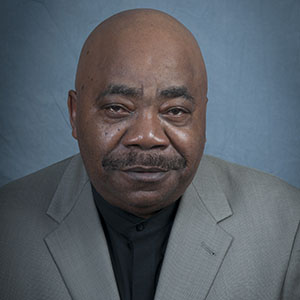 Phone: 910-672-2276
Email: jbrown25@uncfsu.edu
Room: LTB 313B
Education
Ph. D Juvenile Justice, Prairie View A&M University
M.S. Juvenile Justice, Prairie View A&M University
B.A. Criminal Justice, University of Southern Mississippi
Courses Taught
CRJC-2020 Corrections
CRJC-670 Foundations of Corrections
CRJC-222 Community Corrections
CRJC-501 Foundations of Criminal Justice
CRJC-311 Criminal Justice Organization & Management
CRJC-620 Juvenile & Delinquency
CRJC-304 Criminological Theory
CRJC-203 Ethics in Criminal Justice
CRJC-212 Juvenile Justice American System
CRJC-670 Special Topics in Criminal Justice
CRJC-200 Introduction to Criminal Justice
CRJC-215 Introduction to Criminal Courts
CRJC-333 Prison & Society
Research Interests
Disproportionate Minority Confinement
Aftercare Treatment Programs
Alternative School Evaluations
Community Corrections
Blended Sentencing for Juveniles
Juvenile Just/Criminal Justice
Management Principles
Reintegration
Publications
FSU Second Chance Academy and Mentoring Program submitted to the Office of Juvenile Justice and Delinquency Prevention on May 2, 2011
Brown and Sorensen (2012). Legal and Extra-Legal Factors Related to the Imposition of
Blended Sentences. Criminal Justice Policy Review published online 18, November 2012. DOI: 10.1177/0887403412465431
Brown and Sorensen (2013). Race, Ethnicity, Gender and Waiver to Adult Court. Journal of Ethnicity in Criminal Justice. Volume 11, Issue 3, 2013, pages 181-195. DOI,10.1080/15377938.2012.756846.
Brown (2014). "Reintegration". The Encyclopedia of Crime and Punishment. Accepted Manuscript ID ECAP-14-0218 on 16 June 2014.
School Suspension, The purpose of this study is to explore the meaning and impact of school suspension from the perspective of high school students who have experienced them (in progress).
Presentations
Juvenile Justice Community Conversation at the North Regional Library, Fayetteville, NC on January 26, 2015
Lead With Your Life: Life Choices Panel Discussion at Shaw Auditorium at Fayetteville State University, Fayetteville, NC on November 13, 2014
Stop DA Violence at Fayetteville State University Campus Lyons Science Annex, Fayetteville, NC on September 16, 2014

"Orange is the new Black" at the Cumberland County Library, Fayetteville, NC on January 2014

Warren Chapel FWB Church, Black History Program: Juvenile Issues, February 3, 2013
"The Future of the Juvenile Justice: Determinate Sentencing in Juvenile Court May Serve The Same Purpose as Certification to Criminal Court" presented at the Academy of Criminal Justice Science Meeting, Chicago, Ill, March 2005.
"Alternative High Schools are Developed and Designed to Reduce Delinquent Tendencies For At-Risk Juveniles" presented at the Prairie View A&M University Symposium, April 2005.
"Life Without the Possibility of Parole: The Impact on Juvenile Offenders" presented at The Prairie View A&M University Symposium, April 2006.
"Classical Book Review: Becoming Deviant by David Matza (1969)" presented at the Prairie View A&M University Symposium, April 2006
Memberships
American Society of Criminology
Academy of Criminal Justice Sciences
North Carolina Criminal Justice Association
Omega PSI PHI Fraternity
Honors
Alpha Phi Sigma
National Criminal Justice Honor Society 2002
Department of Criminal Justice College of Arts and Sciences Teacher of the Year Award, 2010-2011
Other
School suspensions, alternative schools, disproportionate juvenile sentencing, juvenile waivers