Student Achievements and Opportunities
KUDOS to IGHP Students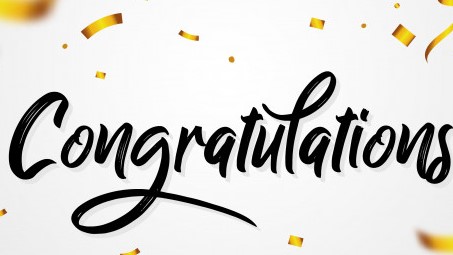 to Ms. Alejandra Marquez Fayetteville State University (FSU) student Alejandra Marquez was honored recently with the GEOINT (Geospatial Intelligence) Women of Color Award during the live GEOINTegration Summit Award session organized by the United States Geospatial Intelligence Foundation (USGIF). Marquez's poster presentation involved the use of geospatial data to map and analyze the spatial pattern of planned parenthood and its effect on teen birth rates in the United States. Marquez is a senior majoring in interdisciplinary studies with a minor in geospatial intelligence
OPPORTUNITIES:
Grad School. See your Advisor or mentor for details:
--Deadline: May 10 (summer) June 14 (fall) APNC is currently looking for both Summer & Fall interns. Our positions are unpaid but will be mostly virtual for the remaining of 2021. We would love if you could forward the description below to students.
To apply, they need to send a cover letter & resume over to eknowles@apnc.org with "Internship Application" in the subject.
Summer intern applications are due May 10 and Fall will be due June 14.
--Deadline: March 15, 2021 North Carolina Department of Cultural Resources https://www.ncdcr.gov/about/employment/hbcumihe-summer-internship-program-0
--Deadline: Mar 15, 2021 NC ArcGIS Scholars Information Application
--Deadline: varies. Atlantic Council Young Global Professionals Internship Program
--Deadline March 15, 2021:Witt O'Brien Relilience through Diversity: Scholarship for HBCU Students
--Deadline February 12, 2021: NIH National Institute on Drug Abuse
Applicants must be at least 18 years of age and citizens or permanent residents of the United States (no exceptions).

Individuals who have already participated in the NIDA Summer Research Internship Program are no longer eligible to apply.
Scope of Support: Undergraduate students receive stipends of $12.00 per hour. Students are required to work 40 hours/week for a total of 8 weeks. Students placed at non-local sites are eligible for up to $3,000 for travel and housing expenses.
How to Apply: Students must complete a NIDA Summer Research Internship Program online application: which will be available starting January 1, 2020. Additional details about the NIDA Summer Research Internship Program and research sites with full project descriptions can be found online.
When to Apply: All Application components, including the two letters of recommendation must be submitted online by February 12, 2021.
--January 2021: Exploring Planning Careers, EPC Press Release
Dec 1-2: NCState: We are happy to announce our upcoming college-wide Graduate Virtual Open House and hope you will share this invitation with your students, colleagues and professional networks. Feel free to be in contact with me if you have any questions or require additional information.
UNCG Graduate School in History
University of Detroit Mercy School of Dentistry. Schedule an appointment with Mr. Melvin Lunkins

Contact with any questions or concerns or if you just feel like chatting- skype, facetime (313-384-0020), email, or zoom.
INTERNSHIPS
North Atlantic Paid Internship
Nov. 16. The Atlantic Council's Young Global Professionals (YGP) program is our new, completely revised, paid internship program. With positions available across a broad range of our centers and programs, our YGP program provides young professionals, in at least their junior year of college, an opportunity to gain hands on experience working at the forefront of international affairs and global engagement. We are currently accepting applications through November 16, 2021 for our exciting Spring, 2021 program that runs from January 18 - May 4, 2021. Throughout the course of the program, our YGP interns will receive an in-depth orientation to the Atlantic Council and receive valuable career skills and operational training while also being able to coordinate and participate in events and activities hosted or participated in by the Council.
Nov. 30 Africa to Carolina Fellowship: A project of the North Carolina African American Heritage Commission. Africa to Carolina: "Next Steps in the Journey Project Africa to Carolina, an initiative of the AAHC, serves to identify, acknowledge, and mark each site in North Carolina where enslaved Africans disembarked directly from the African Continent. Next Steps in the Journey, a project funded by the Institute of Museum and Library Services, aims to develop an exhibit centered on this history, to be housed at state institutions across North Carolina. The project will also yield a web portal designed to share resources and information about North Carolina's relationship to, and role in, the Transatlantic Slave Trade, as well as stakeholder convenings to shape future possibilities for physical statewide commemoration of this legacy.