Osei, Joseph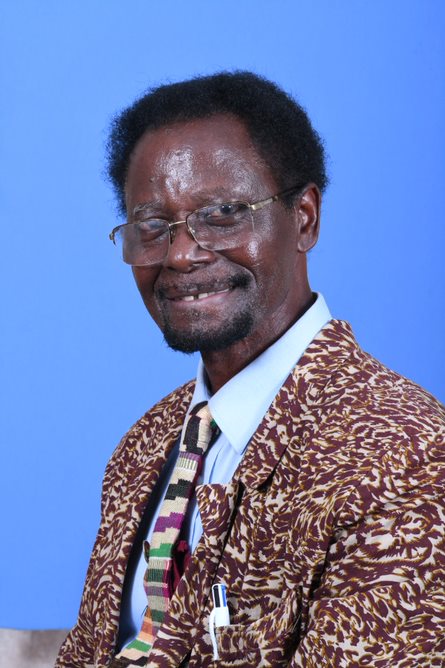 Joseph Osei
Professor, Philosophy
Office: Butler 256 Phone: 672-1883 Email: josei@uncfsu.edu
Biography:
Ph.D Philosophy, The Ohio State University, Columbus OH. 1991
M.A. Philosophy, Ohio University, Athens, OH.1986
B.A. Philosophy & Religion, University of Ghana, Legon 1981
Teaching Courses:
PHIL 110 Critical Thinking
PHIL 210 Intro. Philosophy
PHIL 220, Intro Ethics
PHIL 221, African & African-American Philosophy,
PHIL 230 Social & Political Philosophy
REL 311 Introduction to the Bible
PHIL 345 Civil Rights Movement
Research Interests:
Philosophy of Development,
Development Ethics,
African Philosophy & Culture,
Social Justice, Affirmative Action, Human Rights,
Democratization, Political Violence, Global Peace.
Publications (recent):
Toward a New Philosophy of Education for Sustaining Democracy and Development in Africa: Seven Foundational Principles, Journal of International Studies and Development Vol 2, Spring 2012
Ethical Issues in Third World Development: A Theory of Social Change, Lewis, N.Y.Edwin Mellen Press, 2011
The Challenge of Sustaining Emergent Democracies: Insights for Religious Intellectual and Leaders of Ccivil Society, Xlibris, Bloomington, 2009
Religious Extremism and Democracy, Ghana, Christianity, Missions & Ecumenism in Ghana ed. by Prof. J. K. Asamoah-Gyedu, Accra, Asempa, CCG 2009
'The Transformative Power of Critical Thinking: A Case Study from Morrison Correctional Institution, NC, Bridges: An Interdisciplinary journal of Theology, Philosophy, History and Science Vol 15, Nos. 1/2Spring/Summer, 2008.
'Reflections on Rev Dr. Martin LLuther King Jr. and the Fight Against Terrorism and Poverty: What Would King Do? Quest: An African Journal of Philosophy Vol. XXII,No..1-2, 2008
'The Scientific and Moral Value of Taboos for Biodiversity & Sustainable Development' African Journal of Sustainable Development, Vol 8, 2, Fall, 2006
Mass Media in Ghana's Recent Political History, Ghanaian Philosophical Studies, Vol II, Council for Research in Values and Philosophy/UNESCO, 2000.