Your Health Matters Most!
COVID-19 Update
Date: August 04, 2021
Must Know Info for Residential and Commuter Students
Since the beginning of this pandemic, Bronco's health and safety has always been Fayetteville State University's number one priority. As we begin to learn more about the rapid increase in COVID-19 cases across the nation due to the Delta variant, it has become necessary for the University to make changes to our COVID-19 protocols, in accordance with The Centers for Disease Control guidelines and recent state recommendations.
Vaccines
A mobile vaccination clinic will be stationed on campus every day, until the end of September, near the Gazebo in the East Quad, close to the Collins Building. Hours are 1:00 pm- 7:00 pm, Monday through Friday, and on Saturday from 10:00 am-2:00 pm. The vaccination is also being offered at major retail pharmacies, including Walmart, CVS, Walgreens and at the public health department.
Covid-19 Surveillance Testing
COVID-19 weekly testing will be conducted:
Mon/Tues/Thurs 10am-6pm
Wed/Fri 10am-4pm
in the Student Center in the Bronco Cinema. You do not have to make an appointment.
Unvaccinated commuter students report for testing twice each week Monday through Friday.
Unvaccinated residential students living in UPA, Hackley, or Hood report for testing twice each week on Monday and Thursday.
Unvaccinated residential students living in McLeod, Renaissance, and New Residence report for testing twice each week on Tuesday and Friday.
Vaccinated students and employees can participate in testing, too.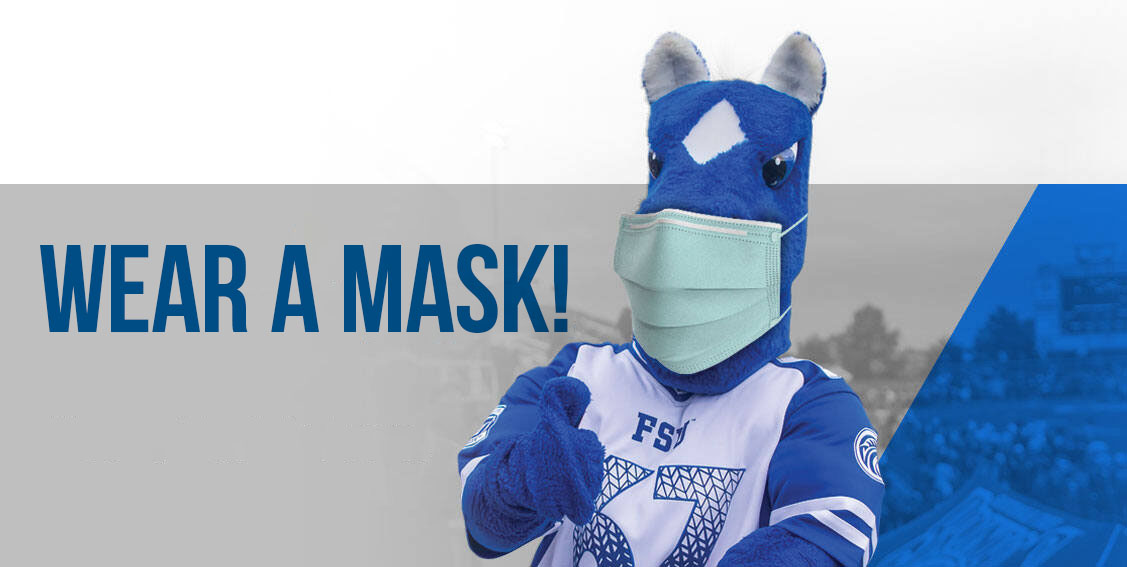 Masks are now required in all on-campus indoor spaces for students, faculty, staff, and visitors.
Masks are not required when working alone in a private office, while alone in a residence hall room, or while eating or drinking.
Help FSU Gather Valuable Covid-19 Data
We are asking all Broncos to complete the following brief survey on vaccinations. Your honest feedback will help us determine how long our protocol measures will last.
---
Must know info for employees
Effective Wednesday, September 22, all employees are required to submit proof of vaccination to Ms. Graham or complete weekly COVID testing on campus. The vaccination incentive offer is extended through September 30, 2021.
If an employee does not complete this requirement, their supervisor will be notified, and the matter may be escalated to the Office of Human Resources for disciplinary action. Questions? Contact Kay Faircloth in Human Resources at (910) 672-2461 or jfaircl6@uncfsu.edu.