Staff Senate Christmas Ornament Fundraiser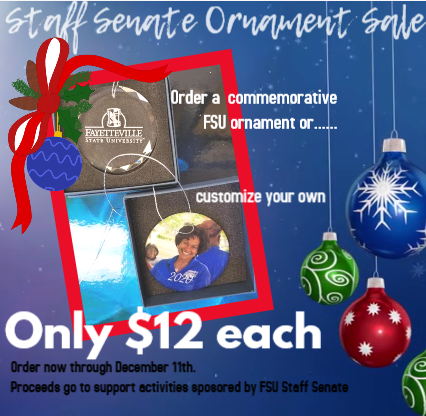 Staff Senate Ornament Sale
Order a commemorative FSU Ornament or customize your own.
Only $12 each
Order now through Dec. 11th.
Proceeds go to support activites sponsored by FSU Staff Senate
---
Payments must be made to FSU's Cashiers Office on the 2nd floor of the Lilly Building. To place your order give your form and a copy of your receipt to a Staff Senate member or email this form and a photo of your receipt to Dennis McNair at dmcnair@uncfsu.edu.
All orders must be received by December 11, 2020.