Anansi and Friends
Date: 2/23/2019
Time: 10:00 AM - 12:00 PM
Location: Seabrook Auditorium
Anansi and Friends: The Joke's on You!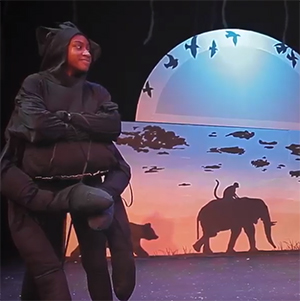 Written by FSU Theatre faculty Phoebe Hall. Student directed. Original trickster tales from the West Indies based on myths, folk tales and legends from Ghana featuring their beloved well-known trickster, Anansi the Spider.
A Part of the Fine Arts Series
Please call the Seabrook Auditorium Ticket Office at 910-672-1724 for ticket cost and to make purchases. For more information regarding the 2018-19 series, call 910-672-1571.