HBCU Student Voter Education, Registration, Mobilization Get Out The Vote 2020 Campaign
Date: September 08, 2020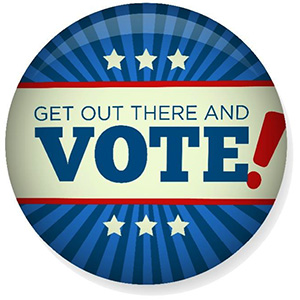 National Historical Black Colleges & Universities Alumni Associations Foundation (NHBCUAAF) proudly announces, it has awarded a Mini Grant in the amount of $8,450.00 to Fayetteville State University's Office of Civic Engagement & Service Learning (FSU OCE&SL) to conduct a Student Voter Education, Registration, Mobilization (VREM) and Get Out The Vote (GOTV) Campaign.
NHBCUAAF in collaboration with the NCCU Civic Engagement Working Group (NCCU CEWG), NCCU Alumni Associations' Civic Engagement & Advocacy Committee (NCCUAA CEAC) and the HBCU Coalition of Pitt County (HBCU CPC) are aligned to support the student voter participation activities at Fayetteville State University.
The Mini Grant is designed to employ "student ambassadors" to identify students that are not registered and execute a voter registration campaigns and a subsequent get out the vote campaign for the 2020 National Election cycle.