Distance Learning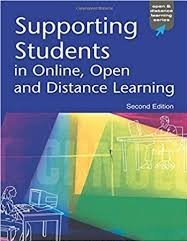 Library Resources and Distance Learning Students
Off-Campus Access!
To sign into the library's off-campus resources, authenticate your credentials under the "Databases" link to gain access. You will be prompted to enter your campus network username and password to gain full access. The same credentials used to access your Canvas Dashboard.

Who has Off-Campus Access?

Faculty, staff and students has full access to the Library's Resources!
What will I be able to access Off-Campus?
Accessing the Library's Orientation
Check out the Library's Orientation in the Canvas Dashboard Modules.!

Access how to tutorials for navigating the Library's resources!


If you have additional questions please contact the Librarian on duty at the Reference Desk, 910-672-1233 or chat ASK FSU. You can also contact the Distance Education Librarian, Diana Amerson at damerson@uncfsu.edu or 910-672-1239.