We are a diverse and student-focused department where theory, empirical research, and service come together to make our changing social world comprehensible.
With a degree in Sociology, you will be equipped with an education that will allow you to explore various career paths in fields of research, service, management, and more.
News and Events
Dr. Stacye Blount named FSU Teacher of the Year.
The Alpha Kappa Delta Induction Ceremony was held on April 23. The FSU chapter of AKD, Xi of North Carolina, welcomed 10 initiates this year.
Emily Shurtleff awarded second place in the Association for Social and Behavioral Scientists, Inc. 2015 Graduate Student Paper Competition.
We are on Facebook!!
Department of Sociology is pleased to announce a

minor in Africana Studies

(

Anouncement

,

flyer). For details, please click HERE.
Of Interest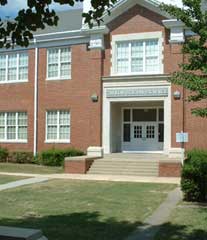 Department of Sociology
Fayetteville State University
1200 Murchison Road
Fayetteville, NC 28301
Taylor Social Science, Room 110
Hours: M - F, 8 a.m. - 5 p.m.
Phone: (910) 672-1122
Fax: (910) 672-1378
Dr. Nicole Lucas, Department Chair
Ms. Masceline Petitlubin, Temporary Administrative Support Associate