We are a diverse and student-focused department where theory, empirical research, and service come together to make our changing social world comprehensible.
With a degree in Sociology, you will be equipped with an education that will allow you to explore various career paths in fields of research, service, management, and more.
News and Events
Dr. Samuel Adu-Mireku is appointed the Dean of the College of Arts and Sciences.
Dr. Heather Griffiths received the FSU Teacher of the Year Award.
The FSU chapter of Alpha Kappa Delta, Xi of North Carolina, welcomed 9 new members at the Induction Ceremony on May 8.
The Department of Sociology End-of-the-Year Celebration was held on May 8 with a good turnout!
Ms. Casie Johnson, an undergraduate Sociology major, presented her research project co-authored with Dr. Morooka at the Southern Sociological Society meeting in Greenville, SC in April.
Ms. Masceline Petitlubin joined us as Administrative Support Associate.
Ms. Latoya Parker joined us as Academic Advisor.
Sociology Club has a new website!
We are on Facebook!!
Department of Sociology is pleased to announce a

minor in Africana Studies

(

Anouncement

,

flyer). For details, please click HERE.
Of Interest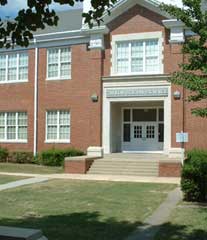 Department of Sociology
Fayetteville State University
1200 Murchison Road
Fayetteville, NC 28301
Taylor Social Science, Room 110
Hours: M - F, 8 a.m. - 5 p.m.
Phone: (910) 672-1122
Dr. Nicole Lucas, Department Chair
Ms. Masceline Petitlubin, Administrative Support Associate