Website Recognizes Fayetteville State University's Broadwell College of Business for Online Degree Offerings
Date: November 29, 2018
Fayetteville State University's (FSU) Broadwell College of Business and Economics (BCBE) has another top 25 ranking.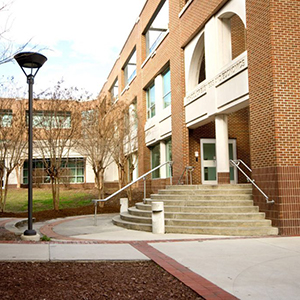 Successful Student has recognized the BCBE in a new article featuring the 50 best business schools offering online degrees. The site reviewed many business schools to select the top 50, and FSU has the #23 ranking in the nation and the #2 ranking in North Carolina. The only other North Carolina school in the rankings is East Carolina University, coming in at No. 19.

Schools were selected for the list based on academic excellence, types of courses offered, faculty strength, awards, rankings, reputation, and the range of online business degree programs. Business schools need to offer at least three online degrees.

According to SEMrush, a leading marketing analytics company, people perform internet searches more than 2,200 times a month when combining the search volume for the search terms online business school, best online business schools and top online business schools. Navigating Successful Student Education noted that the internet needs a convenient online resource which showcases all the notable business schools offering online business degrees, that's why they created the article. Google Analytics noted that SuccessfulStudent.org averages more than 120,000-page views per month.

In addition to this most recent recognition, the Broadwell College of Business and Economics, recognized as one of the best in the nation by The Princeton Review, is accredited by the Association to Advance Collegiate Schools of Business (AACSB) which is one of the most prestigious and rigorous accrediting programs. Currently, less than one-third of the US business schools and less than 5 percent of business schools around the world have earned AACSB accreditation.

About Fayetteville State University
Fayetteville State University is a constituent institution of The University of North Carolina and the second-oldest public institution of higher education in the state, having been founded in 1867. FSU offers degrees at the baccalaureate, master's, and doctoral levels. With more than 6,300 students, Fayetteville State University is among the most diverse institutions in the nation. To learn more about Fayetteville State University, visit https://www.uncfsu.edu. Chancellor James A. Anderson is the 11th chief executive officer.
Tags:
Broadwell College of Business and Economics
News