Current Students
Think about what it means to be a lifelong learner. Always being open to new skills, new ideas, and new possibilities. Possessing the confidence to adapt to an ever-changing world. These are powerful attributes commonly held by the most successful people. At FSU, we know that the best education is one that continually rewards you throughout life. Lifelong learning at FSU means you will be fully prepared for the challenges and exciting opportunities in the world beyond college.
Find everything you need to succeed as a lifelong learner at FSU!
---
Events
Global Awareness Day
Wednesday, March 21, 2018 | 10 am to 3:30 pm
#242 Rudolph Jones Student Center
10-12 Cultural Displays & Country Presentations
12-1 World Cuisine Sampling
1-2 Study Abroad - A Life Transformed - Chi Chi Maduegbunam
2-3:15 Global Showcase - Rhythms, Dances, Music and Songs!
Contact Sharmila Udyavar or Deborah Vasquez
View or print the flyer.
---
Announcements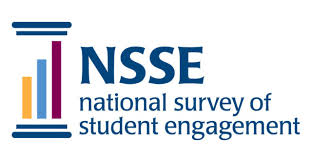 The NSSE will be administered to FSU freshman & Seniors beginning February 14th. The final reminder will be sent by NSSE on March 21st. The schedule is below.
Mailing Schedule for Contacting Students Invitation:
Wednesday, February 14
Reminder 1: Tuesday, February 20
Reminder 2: Wednesday, February 28
Reminder 3: Tuesday, March 6
Final Reminder: Wednesday, March 21