Jerinique Brooks' 200m Meets NCAA Provisional Mark at CNU Captains Invitational
Date: January 28, 2020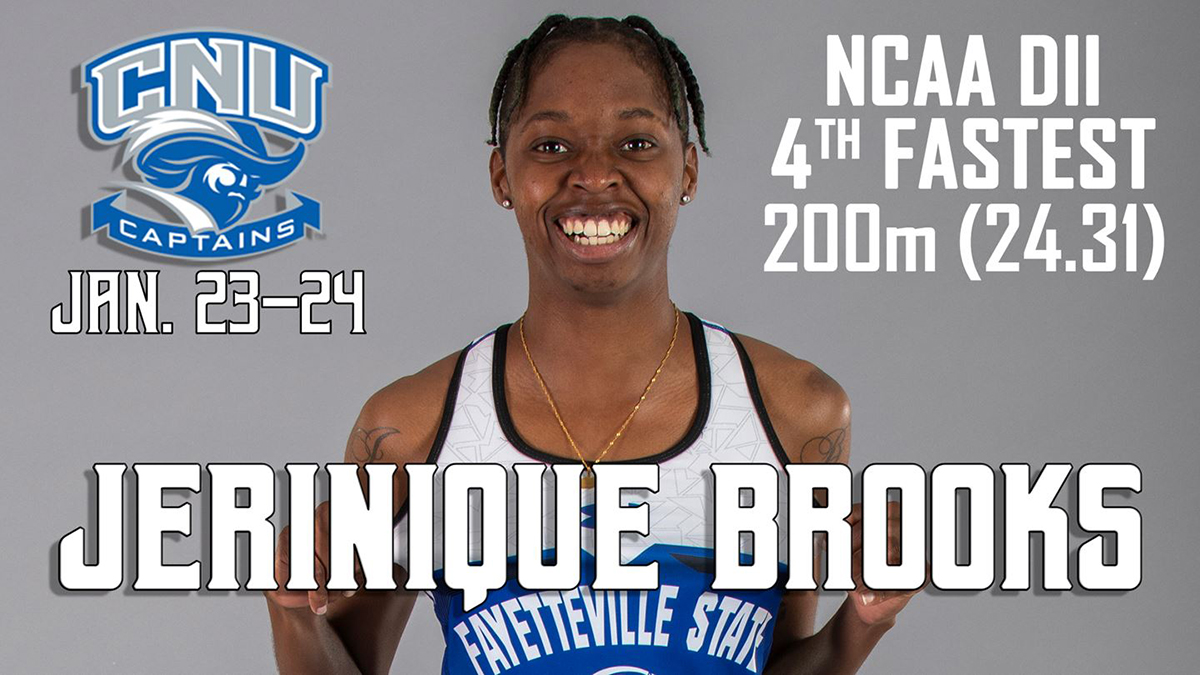 Newport News, VA - Fayetteville State University women's indoor track & field program had a stellar all-around performance this past weekend at the Christopher Newport University Captains Invitational meet.
Senior sprinter Jerinique Brooks etched her name on the NCAA Nationals' qualifying list with a winning performance in the 200 meters and the Division II's fourth overall fastest time of 24.31. She also won the 60 meters in a sprint of 7.70 seconds and helped the 4x400 meter relay team win in a time of 3:59.72.
Mya Johnson won the 400 meters (58.18 seconds) and ran a leg on the winning 4x400 with Brooks, Aleena Cruz, and Shania Ingram. Johnson also finished second in the 60-meter hurdles in 9.07 seconds and was fourth in the long jump with a leap of 17 feet and 3.25 inches.
Aleena Cruz ran the mile and finished third with a time of 5:31.82.
In the field events, M'Smrya Seward won the long jump with a distance of 18'1.75". Bianca Belfon dominated the triple jump with a hop, skip, and jump of 35' 2.25" and was second in the long jump at 17' 1.75". Xiamana Spikes finished second in the triple with a jump of 31' 5.25".
Imani Coltrane won the high jump by clearing 5' 0.25".
Kaile McLean was second in the shot put with a throw of 31' 7.25 with Ashlyn Bradley tossing it 30' 7" for third place.
Shanae Ingram finished second in the pentathlon with 2,875 points.