Dr. Lee Brown Appointed to SECU Foundation Board of Directors
Date: July 08, 2019
Dr. Lee Brown, Interim Dean of the Broadwell College of Business at Fayetteville State University (FSU), has been appointed to the State Employees Credit Union (SECU) Foundation Board in 2019.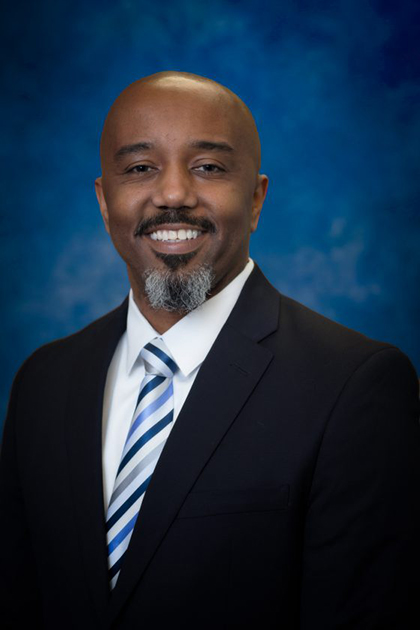 Brown's term began July 1 and will end June 30, 2022.

Brown's previous business experience includes 14 years at multiple levels of management for Fortune 500 companies. In these roles, he led a diverse staff of engineers, customer service teams and service technicians, while developing marketing strategies, growing revenue and establishing strategic alliances with complementary firms and customers. His proven record of leadership is further exemplified in his community service, as he holds positions on executive boards of several organizations including the Greater Fayetteville Chamber of Commerce and the Career and Technical Education Advisory Board for Cumberland County Schools.
Brown earned his Ph.D. in Strategic Management and International Business at the Strome College of Business at Old Dominion University. He is also a graduate of NC State University and received his MBA from Strayer University.
About Fayetteville State University
Fayetteville State University is a constituent institution of The University of North Carolina and the second-oldest public institution of higher education in the state, having been founded in 1867. FSU is a historically black university offering degrees at the baccalaureate, master's, and doctoral levels. With more than 6,300 students, Fayetteville State University is among the most diverse institutions in the nation. To learn more about Fayetteville State University, visit https://www.uncfsu.edu.
Tags:
Broadwell College of Business and Economics
News