Cecilia Chafin Leads FSU Bowling in a 12-0 Flawless Weekend
Date: January 28, 2020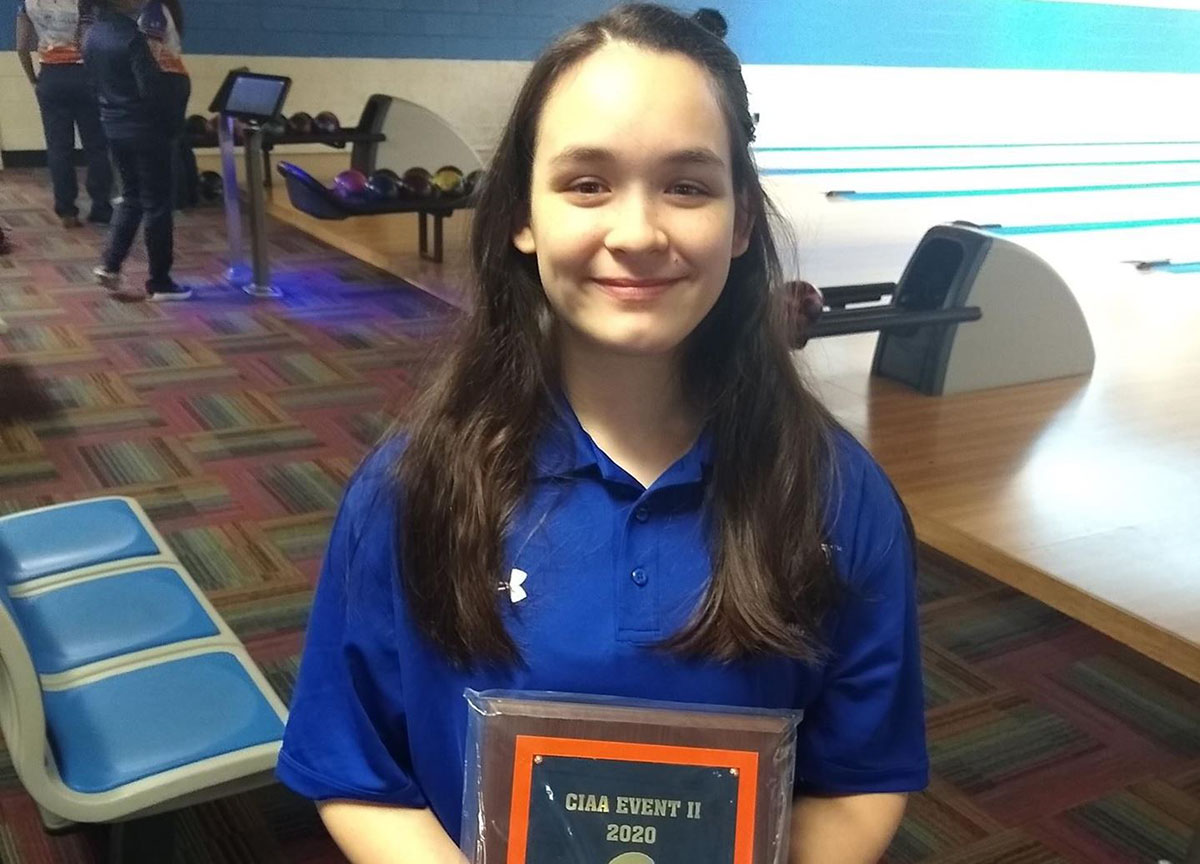 Chester, VA - The Fayetteville State University women's bowling team had another 12-0 flawless CIAA Northern/Southern Divisional Event led by freshman Cecilia Chafin's event-high 193.17 average. The Broncos swept through its CIAA Southern Division opponents Johnson C. Smith, Livingstone, and Shaw with 9,977 pins in three days of action at the Holiday Bowling alley in Chester, Virginia.
JCSU finished second with 8,050 total pin-falls and a 6-6 record. Shaw was third (7,818) and Livingstone finished fourth (7,524).
Cecilia Chafin (Fayetteville, NC) won the Southern Division's High Average Award for the CIAA Event II after rolling two 200+ scores in her six games bowled. She opened the event with a 149 pin-count in the match against JCSU, followed by a 213 against Shaw. After taking a break against LC, Chafin returned with a 169 pin-fall in her final match of the day against the Golden Bulls. She opened the second day with a 187 (vs. LC), a 174 (vs. JCSU), and finished with the highest pin-fall of the event (267) against Shaw.
Sophomore Angel Pope (Fayetteville, NC) and senior Brittany Worthy (Durham, NC) eclipsed the 200-mark with Pope's 225 count against JCSU on day one and Worthy's 201 against the Golden Bulls on the second day of action. Pope finished with an event average of 167.86 pins while Worthy was third on the team with a 163.14 average.
With the 12-0 weekend, Fayetteville State is now 27-9 overall and 24-0 in the conference. The Broncos will compete in the CIAA North/South Roundup on the weekend of February 7th in Salisbury, North Carolina. The event will be hosted by Livingstone College.