FSU Chancellor Anderson Steps Down Effective Today
Date: June 13, 2019
Citing personal reasons, Dr. James A. Anderson announced today his decision to step down as Chancellor of Fayetteville State University.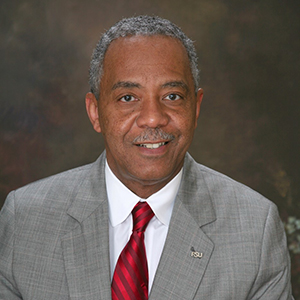 He will continue to be part of the Bronco family. The university will await guidance from the System office as it relates to an interim leader. It is expected that a national search for the Chancellor's position will occur after the interim appointment.

Dr. Anderson has completed 11 years as the Chancellor of FSU. Including his 11 years at NC State University he has provided 22 years of distinguished service to the UNC system. During his tenure the university has completed many milestones that are too long to list. Suffice it to say that among funding agencies, Department of Defense agencies and contractors, national educational organizations, accrediting bodies, and our peer institutions, FSU has developed a national reputation. Dr. Anderson is especially proud of the valuable relationships that have emerged among FSU and the military, the city and county, K-12 partners, and FTCC.