Chemistry Student and Veteran Receive Prestigious Honor at International Conference
Date: October 04, 2020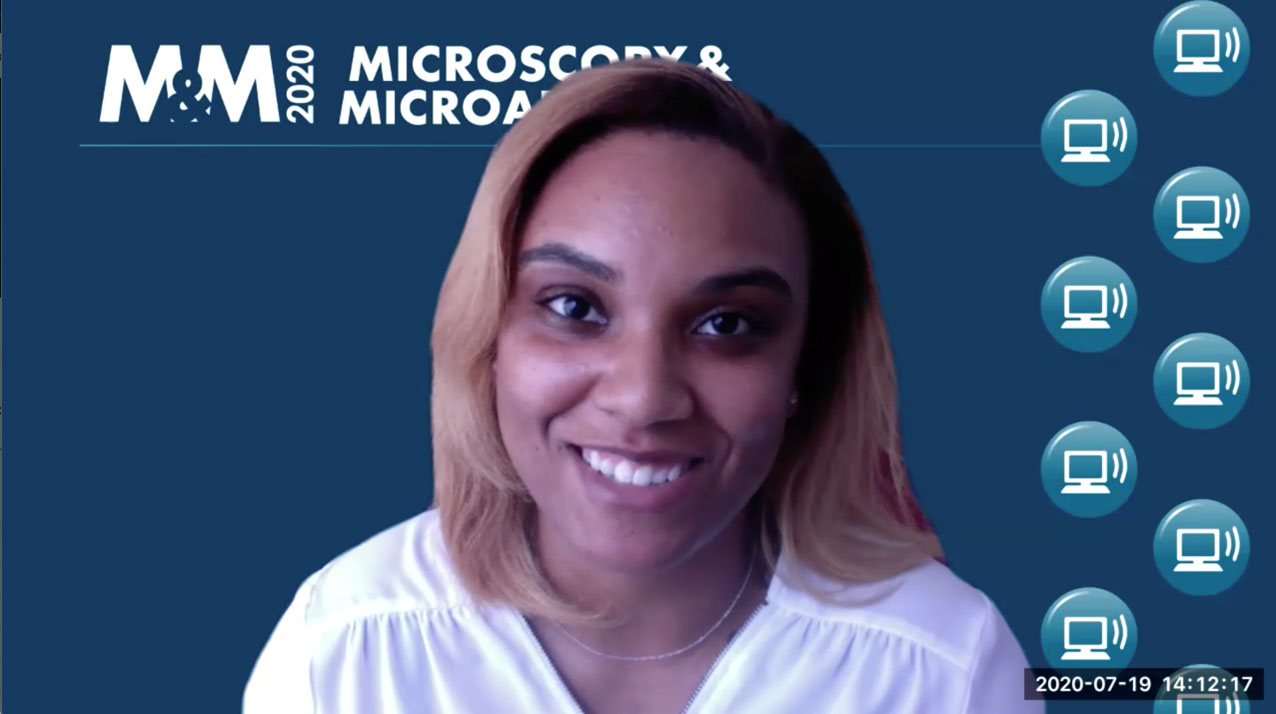 Tashi Hatchell, a bachelor of science in chemistry - pre-health major in Fayetteville State University's (FSU) Department of Chemistry, Physics and Materials Science, recently received a prestigious Student Poster Award based in competition at the Microscopy & Microanalysis (M&M) 2020 Virtual Conference. She was among nine awardees in the Physical Sciences category, out of over 290 posters internationally in the division.
The awarded work, "Morphological and Compositional Characterization of Electrochemically Active Perovskite Oxides for Sensing Biological Molecules", was a collaboration between Hatchell and Kasci D. Pelucarte, also a bachelor of science in chemistry - pre-health major, and advised by Drs. Shubo Han, Gibin George, and Zhiping Luo. This research was conducted using the FSU's state-of-the-art field-emission electron microprobe instrument equipped with a cathodoluminescence detector, funded by the Department of Defense Army Research Office (DoD-ARO) and National Science Foundation Major Research Instrumentation (NSF-MRI) grants.
Hatchell and Pelucarte are NSF Excellence in Research (EIR)-funded Scholars in the Interdisciplinary Materials Research and Education Laboratory (IMREL) at FSU. Additionally, they are both veterans. Before joining FSU, Hatchell served in the United States Air Force for 10 years, and Pelucarte served in the United States Army for 12 years.
"This is a breakthrough for an FSU student to receive this award", says Dr. Zhiping Luo, the Director of IMREL. "Prior to coming to FSU, I trained several students at Texas A&M University who received this highly competitive award at M&M. This is the first time for an FSU student to be recognized there, and it signifies that we can compete with other major research universities internationally."
Click here to view the list of winners: (https://www.microscopy.org/awards/onsiteawards.cfm).