College of Education Alumni Assume New Roles; Graduates Recognized
Date: November 24, 2020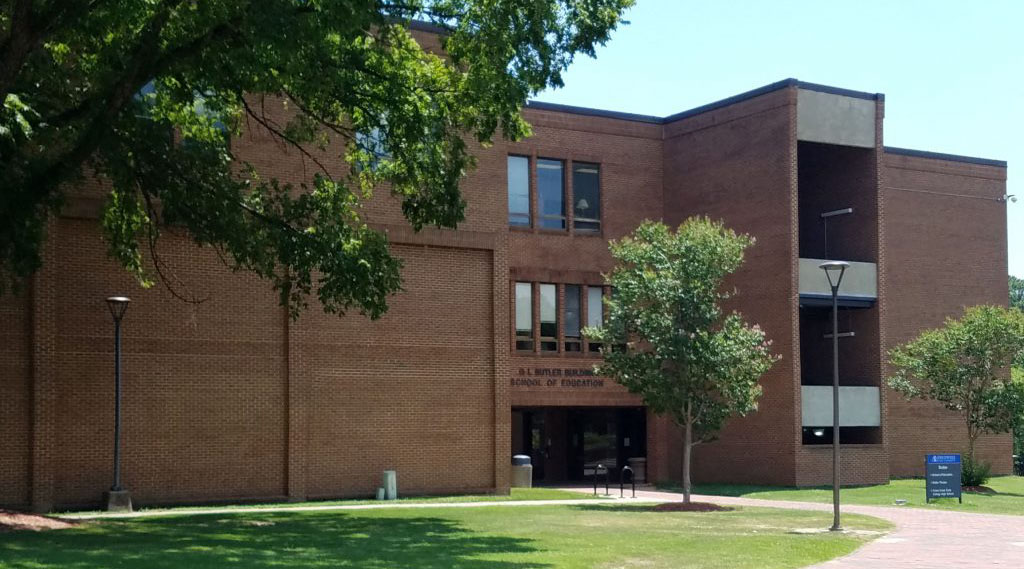 Dr. Freddie Williamson, an alumnus from the Department of Educational Leadership at Fayetteville State University (FSU), was recently selected to be the superintendent of Robeson County Schools and Dr. Robert Taylor, Educational Leadership Alum, was recently selected to be the deputy state superintendent by Catherine Truitt, the newly-elected state superintendent of the NC Department of Public Instruction!
On Friday, November 20, 2020, between 11:00 am and 12:00 pm, the College of Education at FSU and its alumni acknowledged the candidates admitted to teacher education, the candidates completing degrees in teacher education, and the candidates completing teacher licensure requirements. Due to the COVID-19 restrictions candidates were invited to attend a drive-thru celebration in the Butler Building parking lot on FSU's campus. Candidates in their cars circled Lot B (Butler Building) as faculty, staff, advisors, and alumni deposited items of recognition in the passenger seats of the cars.
The candidates who have met all criteria to be recommended for licensure and/or graduation received lapel pins acknowledging them as Fayetteville State University Facilitators of Learning. Those candidates who have completed requirements to be admitted to the teacher education program at FSU received lapel pins bearing the slogan Teachers Shape the World. Congratulations to graduates and completers! Welcome to teacher education majors!
For a video of the event go to https://fb.watch/1XEB-2Dzh2/ For additional information, please contact Dr. Jessica Goodman, Drive-Thru Committee Chair, jgoodman1@uncfsu.edu.