Congressman G.K. Butterfield to Address Spring Graduates; Bladen County Schools Superintendent to Speak at First Graduate Commencement
Date: April 16, 2018
Congressman G.K. Butterfield will address the more than 700 graduates during Fayetteville State University's (FSU) 151st Spring Commencement on Saturday, May 12, 2018, at 9 a.m., at the Crown Coliseum.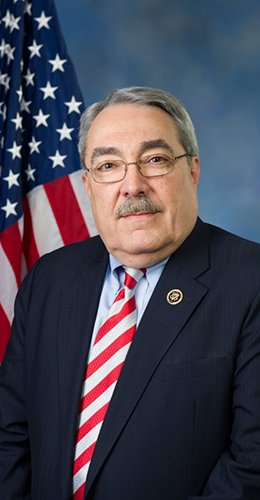 The event will be webcast live beginning at 8:30 a.m., the start time of the processional. To view commencement via webcast, go to: http://live.crowncomplexnc.com/
The first Graduate School Commencement will be held Friday, May 11, at 3 p.m., in J.W. Seabrook Auditorium on the FSU campus. Dr. Robert Taylor, superintendent of the Bladen County Schools, will address the more than 100 graduate students. The public is invited to both exercises.
Presiding over both commencements will be FSU Chancellor James A. Anderson. Anderson is the 11th chief executive officer.
Butterfield is a life-long resident of eastern North Carolina. Raised in Wilson, he spent his formative years attending Charles H. Darden High School and worked tirelessly in the Civil Rights Movement as a young adult. His parents were Dr. & Mrs. G. K. Butterfield, Sr. His father practiced dentistry for 50 years and served as one of North Carolina's first black elected officials since Reconstruction. His mother was a classroom teacher for 48 years.

Butterfield graduated from college and law school at North Carolina Central University in Durham, North Carolina. After earning his law degree, Congressman Butterfield founded a law practice in Wilson and served the community in that capacity for 13 years. He is best known for his successful litigation of voting rights cases that resulted in the election of African-American elected officials throughout eastern North Carolina.

In 1988, Butterfield was elected as Resident Superior Court judge. In this role, he presided over civil and criminal court in 46 counties of North Carolina. For two years, he served on the North Carolina Supreme Court by appointment of the governor. Butterfield retired from the judiciary after 15 years of service and successfully ran for Congress. He was elected to serve the First District of North Carolina in the U.S. House of Representatives in a special election on July 20, 2004, where he continues to serve today.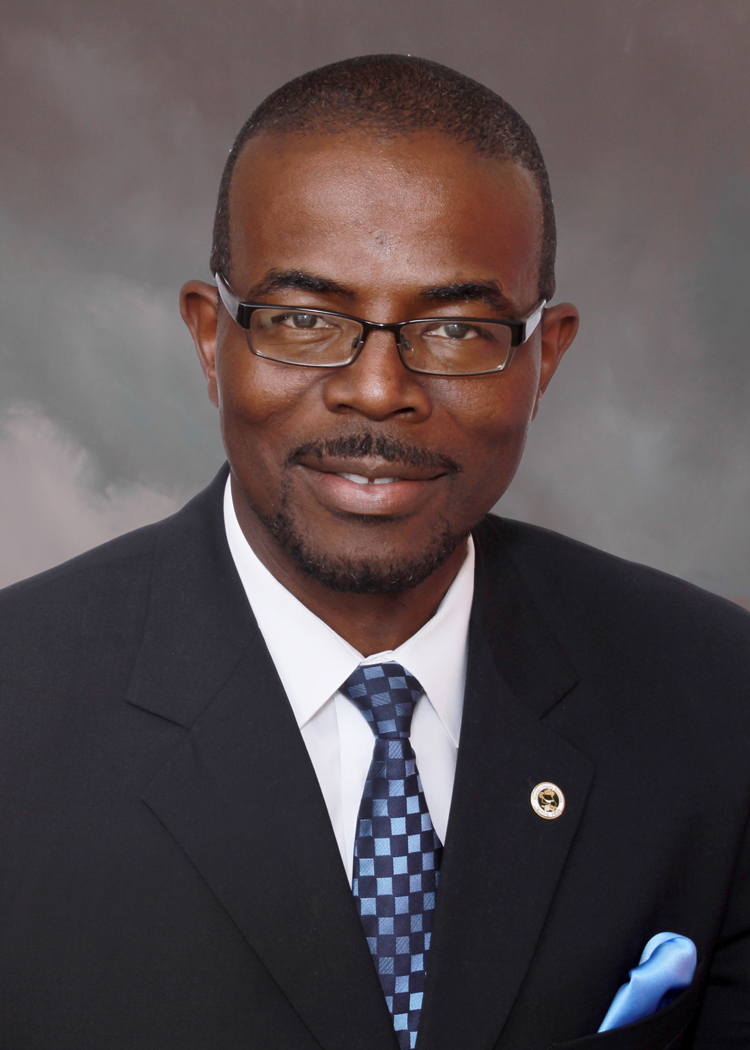 Taylor has served as the superintendent of Bladen County Schools since 2011. Prior to this role, he served as the director of student services and assistant superintendent for Clinton City Schools and, prior to that, as principal at Warrenwood Elementary in Cumberland County. The Friday Institute for Educational Innovation at North Carolina State University's College of Education bestowed the 2017 Friday Medal to Taylor as an innovative superintendent of a North Carolina rural district. He was also chosen as the 2017 Sandhills Regional Superintendent of the Year.

Taylor received a bachelor's degree in history and political science from The University of Southern Mississippi. He received both a master's degree in school administration and a doctorate in educational leadership and administration from FSU.

Fayetteville State University is a constituent institution of The University of North Carolina and the second-oldest public institution of higher education in the state, having been founded in 1867. FSU offers degrees at the baccalaureate, master's, and doctoral levels. With more than 6,200 students, Fayetteville State University is among the most diverse institutions in the nation.

For more information, call (910) 672-1474.