Darrell T. Allison, J.D. officially installed as the 12th chancellor and CEO of FSU on 9/23/2022 - YouTube
Date: October 14, 2022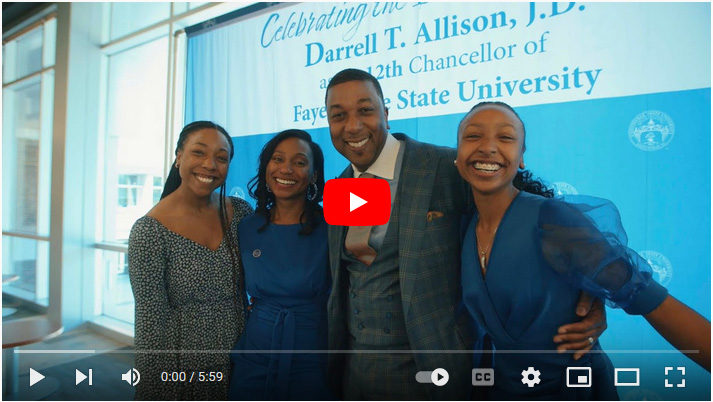 Darrell T. Allison, J.D. officially installed as the 12th chancellor and CEO of FSU on 9/23/2022 - YouTube
---
To Campus Community –
After a whirlwind of planning for Homecoming 2022 and Installation, I wanted to take some time to thank all of the staff, faculty, and students who participated in all of the events both memorable and successful. I am so proud to serve as Chancellor of this great University and so very grateful to work with alongside a such a dedicated group of employees. Your work is truly appreciated.
From the Installation ceremony – to the Ball and the Night of Music and Laughter – there was a spirit of Bronco Pride that we all had and I am so proud of each and every one of you that planned and participated. Then we pivoted to our All About the Blue 2022 Homecoming festivities where I met so many great alumni who love this institution and students who are eager to share their Bronco Pride.
Let's continue to work together and deliver the best that FSU has to offer. You deserve it, and it's our time.
Thank you again and looking forward to the great work ahead.
Bronco Pride,
Darrell T. Allison
Chancellor