Famed Artist Deborah Willis to Lecture Students and Attend Kick-off Reception for FSU's 2018-19 Fine Arts Series Featuring the Willis Exhibit Call It Black on Sept. 7
Date: August 06, 2018
Renowned African-American artist, photographer, photographic historian, author, curator and scholar, Dr. Deborah Willis, make a presentation to Fayetteville State University (FSU) art students and attend a reception to kick-off FSU's 2018-19 Fine Art Series season with an exhibit featuring her work on Sept. 7.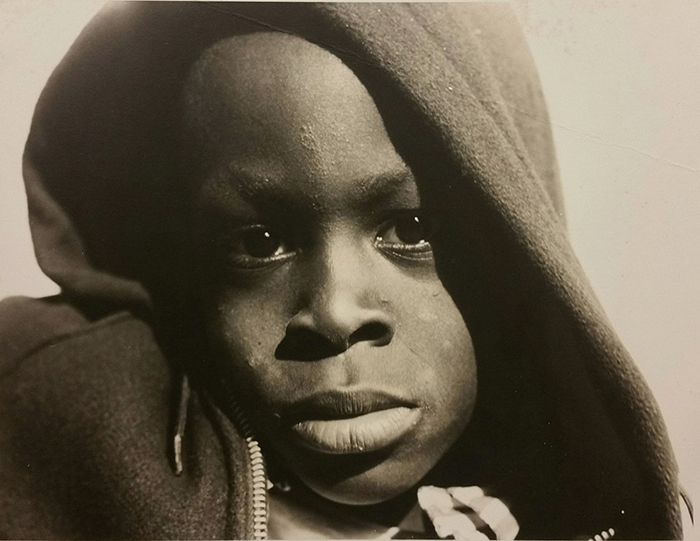 The student lecture will be 1 p.m. in the Rosenthal Gallery (225 Rosenthal Building) on the FSU campus. Later that day at 6 p.m., in the same location, Willis, professor and chair of the Department of Photography & Imaging at the Tisch School of the Arts at New York University (NYU), will present a public lecture at a reception sponsored by FSU's Department of Performing and Fine Arts (PFA). The reception will officially kick-off the PFA 2018-19 Fine Arts Series. Both the exhibit and the reception presentation are free and open to the public. The exhibit will run August 25 to September 30.

Call It Black, is an exhibition of works visualizing Images of the black subject, whether artistic, documentary, or anthropological from the 1930s to present, developed by Dwight Smith, Rosenthal gallery director and PFA assistant professor of visual arts. The collection of photography will feature several works composed or published by Willis, who at NYU also has an affiliated appointment with the College of Arts and Sciences, Department of Social & Cultural, Africana Studies, where she teaches courses on Photography & Imaging, iconicity, and cultural histories visualizing the Black body, women, and gender.

Also featured along with Willis are works by renowned artists such as Juanita Anderson, Oni Akilah, Anthony Barboza, Lonnell Hurst, Albert Chong, Sonya Clark, Adger Cowans, Tanya Murphy Dodd, Oggi Ogburn, Bill Sanders, Griffith J. Davis, P.H. Polk, Hugh Grannum, James Van Der Zee, Earlie Hudnall and Lenthon B. Clark. The exhibition will also feature works from the John and Hazel Hales- Biggers collection of African and African American Art and other area collections.

"We are very pleased to showcase, for the Fayetteville area, this unique, one-time collection of invaluable African and African-American photography by renowned artists that's free and open to the public," said Smith.

Regarding her work Willis said, "from the medium's (photography) beginning, race and gender have shaped and controlled the reception of photographic portraits, both politically and aesthetically. Black American photographers responded to their own lives and their communities in similar ways since the 1840s. Some evoked an emotional message that went beyond the self-representation but connected in the re-characterization of the African American experience."

Willis was a 2014 Richard D. Cohen Fellow of African and African American Art History at Harvard University's Hutchins Center; a 2005 Guggenheim Fellow; a Fletcher Fellow, and a 2000 MacArthur Fellow.

Willis has received the NAACP Image Award in 2014 for her co-authored book Envisioning Emancipation. Other notable projects include The Black Female Body A Photographic History; Reflections in Black: A History of Black Photographers - 1840 to the Present; Posing Beauty: African American Images from the 1890s to the Present; Michelle Obama: The First Lady in Photographs, a NAACP Image Award Literature Winner, and Black Venus 2010: They Called Her "Hottentot."

Willis has served as a consultant to museums, archives, and educational centers. She has appeared and consulted on media projects including documentary films such as Through A Lens Darkly and Question Bridge: Black Males, a transmedia project, which received the International Center for Photography (ICP) Infinity Award for 2015, and American Photography, PBS Documentary. Since 2006 she has co-organized thematic conferences exploring imaging the black body in the West.

Fayetteville State University is a constituent institution of The University of North Carolina and the second-oldest public institution of higher education in the state, having been founded in 1867. FSU offers degrees at the baccalaureate, master's, and doctoral levels. With more than 6,200 students, Fayetteville State University is among the most diverse institutions in the nation. Chancellor James A. Anderson is the 11th chief executive officer.