Fayetteville State University Delegation Attends HBCU Summit at Virginia Tech
Date: October 23, 2018
Twenty-four students and seven faculty and staff members from Fayetteville State University (FSU) attended the Virginia Tech HBCU Summit recently.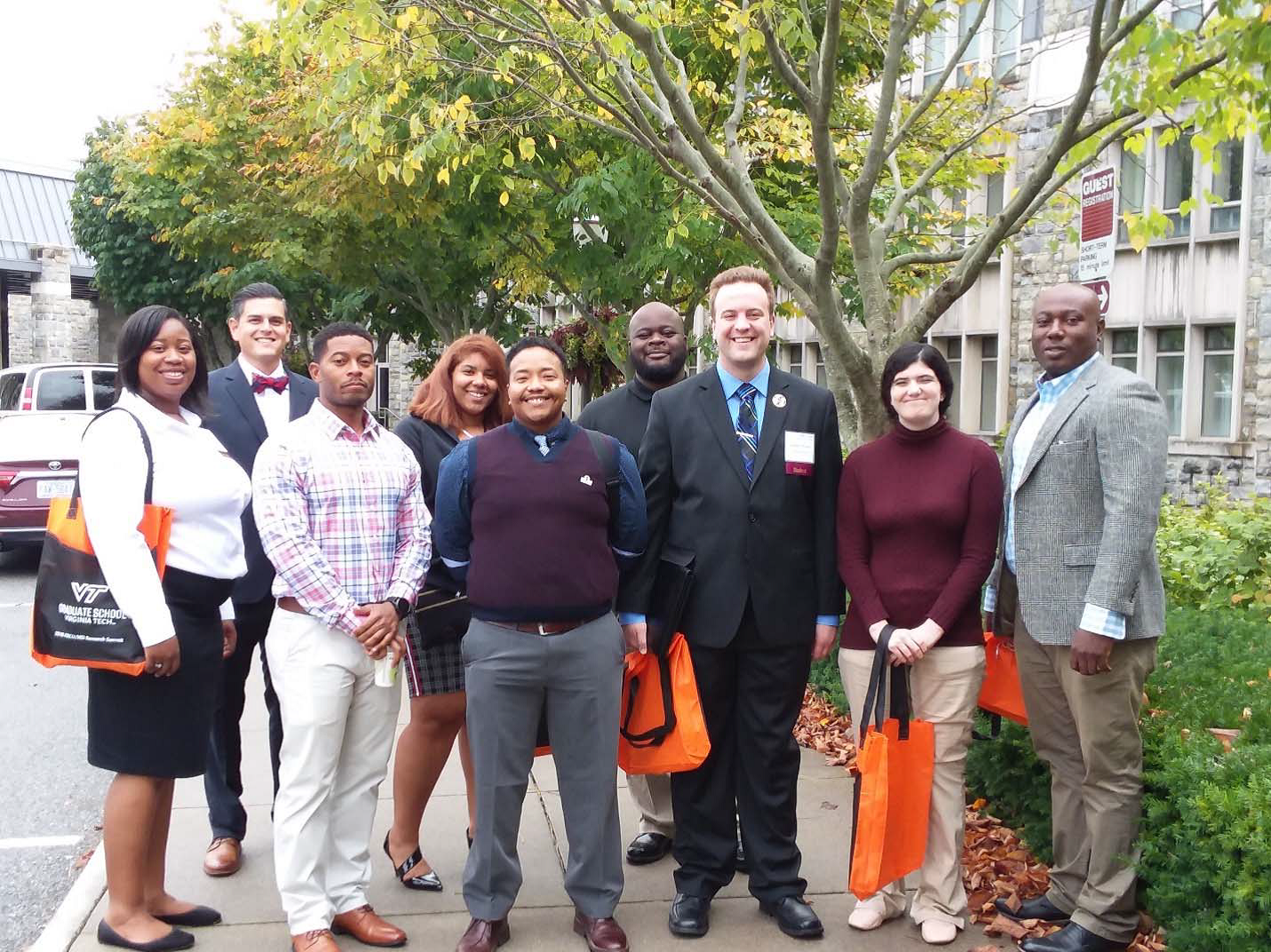 This effort with Virginia Teach started over one year ago, followed up with two visits by Virginia Tech, one of which was during the Pentagon to the People meeting at FSU. At that meeting, Dr. Matthew Hull discussed expansion of partnerships with FSU to all departments and development of joint proposals.

Currently, Virginia Teach is working with the FSU Research Office to include Dr. Carla Padilla and Dr. Daryush Ila, well as with Dr. (LTC) Deanna Duran, Chief of Podiatry at Womack Army Medical Center and adjunct specialty faculty at FSU. Virginia Tech has now expanded its partnership to include the Department of Math and Computer Science, the Broadwell College of Business and Economics, and the School of Nursing at FSU.

Padilla mentioned that during the dinner, Virginia Tech offered FSU students attending the meeting a waiver of their $75 application fee if they apply for the graduate program at the institution. Also, Virginia Tech reps are planning to submit joint Department of Human Services (DHS) proposals with Dr. Lee Brown, Interim Dean of the Broadwell College of Business and Economics, and Assistant Dean Dr. Burcu Adivar. Virginia Tech already has developed several proposals with FSU totaling over $500,000 and now is a partner with FSU on a proposal submitted to DHS totaling nearly $5 million. Brown mentioned that VT is interested in establishing a joint PhD program with FSU.

About Fayetteville State University
Fayetteville State University is a constituent institution of The University of North Carolina and the second-oldest public institution of higher education in the state, having been founded in 1867. FSU offers degrees at the baccalaureate, master's, and doctoral levels. With more than 6,300 students, Fayetteville State University is among the most diverse institutions in the nation. Chancellor James A. Anderson is the 11th chief executive officer. To learn more about Fayetteville State University, visit https://www.uncfsu.edu.