Dionne Hall Named Director of Counseling & Personal Development Center
Date: October 15, 2020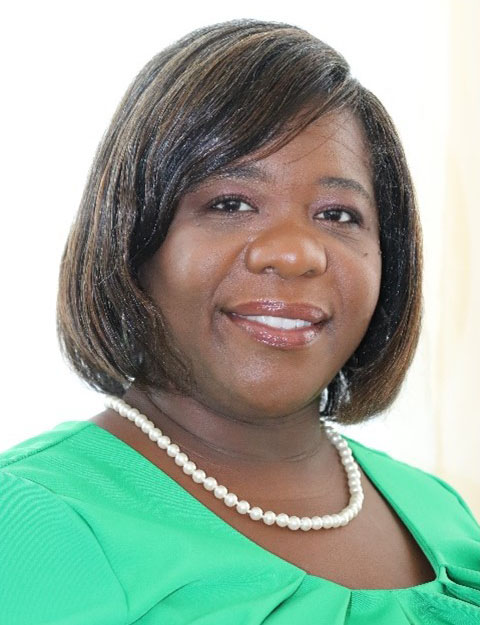 Dionne Hall has been named Director of the Counseling and Personal Development Center at Fayetteville State University (FSU). She is a direct report to the Vice Chancellor for Student Affairs.
Hall has been employed at FSU for the past 5 years serving as a Certified Licensed Counselor within the Counseling and Personal Development Center (formerly the Center for Personal Development). She has been in the counseling field for over 20 years, with 11 years specifically working in a college/ university setting.
Hall's career highlights have focused on the provision of leadership and oversight that emphasizes building effective teams, the delivery of evidenced-based behavioral health counseling services to young adults (deaf, hard-of hearing or hearing), and ensuring compliance to the Americans with Disabilities Act (ADA) by coordinating reasonable accommodations to students who qualified to receive these services.
"Dionne Hall is a transformational leader with an exceptional clinical background and expertise with providing disability services at the collegiate level. I feel confident that Ms. Hall will provide the necessary leadership to provide high-quality mental health services that meet the needs of our diverse student population" states Dr. Juanette Council, Associate Vice Chancellor for Student Affairs.
Under Hall's leadership, the Counseling and Personal Development Center has been awarded over $80,000 in grant funding to expand mental health and substance abuse services.
Hall earned her bachelor's degree in Psychology from Hampton University and a Master of Arts degree in Mental Health Counseling from Gallaudet University, the world's only university in which all programs and services are specifically designed to accommodate deaf and hard of hearing students. Her counseling experience also includes work at Cumberland County Mental Health - Deaf Services, Robeson Community College and RHA Deaf and Hard of Hearing Services.
Hall is committed to enhancing counseling services to ensure that our students emotional well-being is strengthened by offering confidential individual, group, couples mental health/ substance use counseling sessions in addition to providing transformative workshops and presentations throughout the year. Additionally, Hall is committed to supporting our students who qualify for the Student Disability Services program. With experience in community mental health and university settings, Ms. Hall brings a unique perspective for strategic planning.