Donor Makes Gift to Purchase Laptops for Fayetteville State University's Class of 2024
Date: May 08, 2020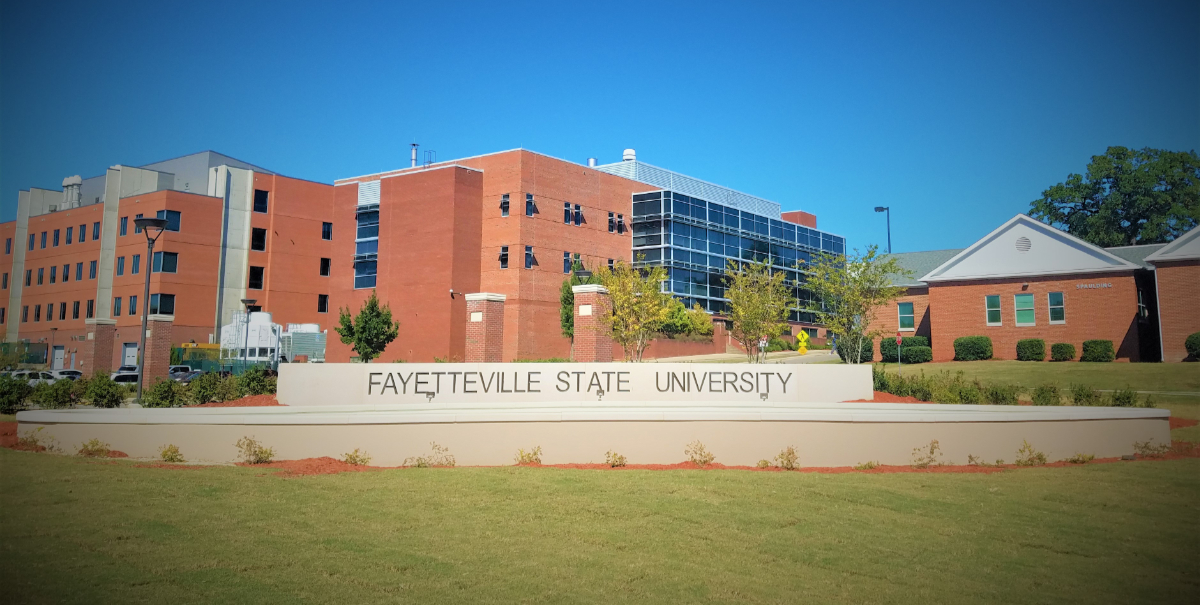 Fayetteville State University's (FSU) incoming freshmen class is in for a surprise. A donor, who wishes to remain anonymous, has gifted the institution laptops for the Class of 2024. This is the first time in university history that an entire class will have laptops to assist with their educational pursuits.
"I am absolutely thrilled about this generous donation," said FSU Interim Chancellor Peggy Valentine. "This pandemic showed the university the need and importance of our students having laptops so they can continue their academic work in the event of a crisis, and this tremendous gift will enable students to do just that with little to no interruption in instruction. I speak on behalf of the students, faculty and staff of Fayetteville State University when I say that we are truly grateful for this support."
The gift is given in honor of the late Jacob Dixon Jr., Lt. Colonel US Air Force (Ret.). Mr. Dixon graduated from North Carolina A&T State University with a degree in electronics and was commissioned as a second lieutenant in the United States Air Force (USAF). He was selected to attend undergraduate pilot training at Williams AFB, Arizona, where he received his aviation wings.
During his Air Force career, Mr. Dixon completed an engineering degree at Washington State University, and two master's degrees from Webster University. He joined NASA at Kennedy Space Center following 23 years of service with the USAF. There he played an integral role as a principal design engineer in the space transportation systems.
Mr. Dixon and his wife co-founded Creative Management Technology Inc. in Cocoa Beach, Fla. and grew the company into one of the most highly acclaimed small business operations in the United States. Mr. Dixon served on the boards of NC A&T State University, Small Business and Industry Council, Cocoa Beach Chamber of Commerce, Tuskegee Airmen, SunTrust Bank, Cape Canaveral Hospital and the First United Methodist Church in Cocoa Beach.