Fayetteville State University Associate Dean Serves as Featured Panelist at Assessment Institute
Date: November 09, 2019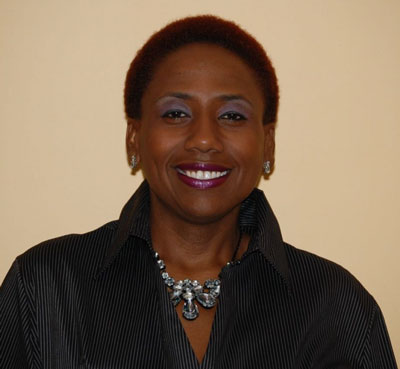 Dr. Ereka R. Williams, Associate Dean of Fayetteville State University's (FSU) College of Education, served as a featured panelist recently at the Assessment Institute in Indianapolis, Indiana. Williams was a panelist for the session titled, "If Not Now, Then When? A Panel Discussion on Why Equity Must be at the Heart of Campus Assessment Efforts."
The diverse panel of experts from the assessment field were moderated by Dr. Gavin Herring of New England College during this fall's conference. The panel addressed the necessity of equity-driven lenses and practices when employing assessment at our nation's institutions. Williams' scholarship in this area at large and publication with the National Institute of Learning Outcomes and Assessment in 2018 served as the backdrop for her contributions. She's served nationally as an Equity Coach for P12 districts and has served at two-year and four-year institutions during her career. In addition to the panel, Williams also led two other presentations on Assessment Professionals and shifting from Compliance to Continuous Improvement mindsets in Higher Education.
About Fayetteville State University
Fayetteville State University is a constituent institution of The University of North Carolina System and the second-oldest public institution of higher education in the state, having been founded in 1867. FSU is a historically black university offering degrees at the baccalaureate, master's, and doctoral levels. With more than 6,500 students, Fayetteville State University is among the most diverse institutions in the nation. To learn more about Fayetteville State University, visit www.uncfsu.edu.