Dr. Irish Spencer Named Assistant Vice Chancellor For Corporate and Foundation Relations
Date: May 08, 2020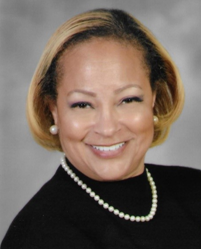 Dr. Irish Spencer has been named Assistant Vice Chancellor for Corporate and Foundation Relations at Fayetteville State University (FSU). She will report to Dr. Harriet Davis, Interim Vice Chancellor for Institutional Advancement.
Spencer is a performance-oriented professional with 25 plus years of success in corporate and foundation fundraising. Well versed in nonprofit and for-profit business specialties, she most recently co-chaired the $2.5 million fundraising capital campaign for The Carolina Theater in Greensboro, NC. This successful one-year campaign provided funds for the restoration of one of America's oldest theaters.
Spencer holds a sound record of facilitating collaborations among stakeholders, communities, and corporations. Spencer's hard work and determination for Big Brothers Big Sisters fundraising campaign was recognized nationally by President Barak Obama during a White House ceremony presenting her with the 'Champion of Change' award.
Spencer received her undergraduate degree from North Carolina Agricultural and Technical State University in Greensboro, NC, a master's degree from Tiffin University in Tiffin, OH, and a doctorate from Colorado Technical University in Colorado Springs, CO.
She is married to Retired Sergeant William M. Spencer Jr., United States Marines Corps.