Dr. Lee Brown Named Interim Provost and Vice Chancellor of Academic Affairs at FSU
Date: May 16, 2020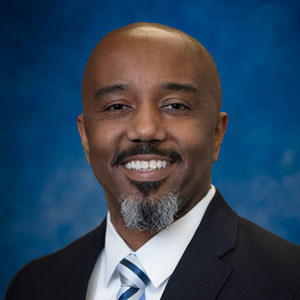 Dr. Lee Brown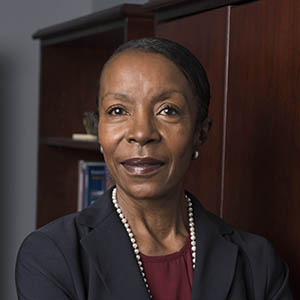 Dr. Pam Jackson
Fayetteville State University (FSU) Interim Chancellor Peggy Valentine has announced the appointment of Dr. Lee Brown as Interim Provost and Vice Chancellor for Academic Affairs. Brown's appointment is effective August 1, 2020. Brown, Dean of the Broadwell College of Business and Economics, replaces Dr. Pam Jackson who is stepping down for family reasons. Jackson will remain at the University as a faculty member in the Broadwell College of Business and Economics.
Valentine praised Jackson for her work as Provost. She said Jackson is a dedicated worker who puts the needs of students at the forefront.
"I am grateful to Dr. Jackson for all of her hard work during her time as Provost," Valentine said. "Under her leadership, the Division has made tremendous strides in all areas and she has positioned the university to exceed at the highest levels and advance to even greater heights."
Since joining the FSU faculty in 1999, Jackson has served in various administrative roles, including as Dean of Business and Economics since 2015. She guided the college in earning reaffirmation of accreditation by the Association for the Advancement of Colleges and Schools of Business (AACSB), the most prestigious accrediting bodies of business schools. Under her leadership, the College of Business has earned national rankings from U.S. News and World Reports, the Princeton Review, the Social Science Research Network, and others. She has earned nearly $5 million in grant funding, increased philanthropic support for the college, and implemented community outreach programs such as the Youth Entrepreneurship Conference and Youth Entrepreneurship Day.
Some of Jackson's other accomplishments include:
Established the College of Heath, Science and Technologies
New degree programs and concentrations including a Master of Science in Nursing and Minors in eSports and Disruptive Technologies
The Department of Chemistry, Materials Science and Physics earned the prestigious American Chemical Society accreditation
Sponsored Research awards reached $16 million
Enrollment increased each year
Jackson received her Doctorate in Information Technology from the University of North Carolina at Charlotte. She also holds a Bachelor of Arts Degree in Sociology and Psychology from Albion College. She earned a Master of Public Administration Degree from Troy State University and a Master of Business Administration Degree from Fayetteville State University.
Valentine said Brown will serve the university well in his new role.
"I am pleased that Dr. Brown has agreed to accept this interim role," Valentine said. "He is a proven leader and scholar who is respected by the faculty, administration, staff and students of Fayetteville State University. I am certain he will do a tremendous job on my administrative team as we all work together to continue moving this institution forward and making it not only one of the best historically black universities in the country, but also one of the premiere institutions anywhere."
Brown joined the FSU faculty in 2011 and has served in several administrative roles. In 2015, he was appointed Associate Dean of the Broadwell College of Business and Economics. In December 2017, he was named Interim Dean of the College. He was named Dean in August 2019.
Brown has played a pivotal role in accreditation, assessment, and community outreach initiatives. He completed a Transitioning Soldiers Workforce Analysis for the Fayetteville Cumberland County Economic Development Corporation and published a study on the needs of Cumberland County senior citizens that was commissioned by the Cumberland Community Foundation.
Brown earned his Doctorate in Strategic Management and International Business at the Strome College of Business at Old Dominion University. He also received an MBA from Strayer University and a bachelor's degree from North Carolina State University.