Fayetteville State University Professor Participates in Study Abroad Symposium
Date: November 09, 2019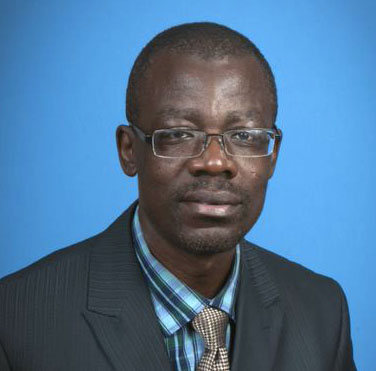 Dr. Paul Boaheng, an associate professor of philosophy, in the Department of Intelligence Studies, Geospatial Science, Political Science and History, represented Fayetteville State University (FSU) at the Howard University HBCU Symposium on Study Abroad, which took place at Howard University, Washington, DC, November 1-2, 2019.
Representatives from over 20 HBCUs across the country participated in the symposium. The symposium engaged participants in a solution-driven dialogue to help develop and strengthen international experiences for our students that are impactful and transformative. Among other things, Boaheng shared with fellow attendees about what FSU is doing to promote globalization and internationalization.
About Fayetteville State University
Fayetteville State University is a constituent institution of The University of North Carolina System and the second-oldest public institution of higher education in the state, having been founded in 1867. FSU is a historically black university offering degrees at the baccalaureate, master's, and doctoral levels. With more than 6,500 students, Fayetteville State University is among the most diverse institutions in the nation. To learn more about Fayetteville State University, visit www.uncfsu.edu.