Passport Services
Fayetteville State University Passport Office is an official Passport Acceptance Facility designated by the U.S. Department of State for individuals requiring passport services. The Passport Office is open to the FSU campus community as well as the general public.
ALL SERVICES BY APPOINTMENT ONLY
All applications are accepted by appointment only Monday through Friday. The operating hours are as follows:
Monday, Wednesday, & Friday - 10:00 a.m. to 5:00 p.m.
Tuesday & Thursday - 1:00 p.m. to 5:00 p.m.
To schedule an appointment, dial (910) 672-1078 or email passportoffice@uncfsu.edu.
Each applicant requires a separate appointment (unless you are a family: husband, wife, and children)
Acceptance Facility does not accept renewal applications. Renewals must be done by mail using a USPS trackable delivery method if all the requirements are met according to the renewal application form, DS-82. If you are not eligible for renewal, please schedule an appointment to apply in person.
Forms are available in the Passport Services office, but you are strongly encouraged to download and complete your application form prior to your appointment. The DS-11 can be found at https://pptform.state.gov/.
To ensure you arrive to your appointment prepared, we strongly recommend you review the www.travel.state.gov website thoroughly prior to your appointment, particularly if you have unusual circumstances or questions.
LATE ARRIVAL POLICY
Applicants are asked to arrive to their appointments on time. We encourage you to arrive early. If you are running late, please give us a courtesy call. At the time of your call, it will be determined if you can still be seen or may need to reschedule. Otherwise, a five (5) minute grace period will be permitted. Applicants arriving after the five (5) minute grace period may not be seen and will need to reschedule their appointment for a later date.
CANCELLATION POLICY
We understand that unforeseen circumstances may occur. As a courtesy, please call to cancel your appointment at least 24 hours in advance if possible, or a minimum of three (3) hours prior to your scheduled appointment time. This affords us the opportunity to open appointments to others who my need it.
APPLICATION FEES
Application fees are paid by check or money order, only. Application fees are attached to the applicant's application at the time of acceptance. At no time will cash be accepted in the passport office. To view applicable fees, please click here. For more information regarding passports, applications, and fees, please visit https://travel.state.gov/content/travel/en/passports.html/.
REQUIRED DOCUMENTS
Adults
DS-11, U.S. Passport Application
Proof of Citizenship - Submit one of the following

Fully Valid, undamaged U.S. Passport (may be expired)
Birth Certificate (Original or certified with seal)
Consular Report of Birth Abroad or Certification of Birth
Certificate of Naturalization
Certificate of Citizenship

State ID (if out of state ID, please inquire about secondary ID required)
Minors (under 16)
PASSPORT PHOTOS
We can take an official passport photo for you at the time of your appointment for a fee of $12.00. You may also bring a passport photo with you that meets the Department of State guidelines. Our facility is not set up for infant photos, which means the parent(s) are required to bring a photo of the infant to your appointment. Passport photo guidelines are as follows:
Submit a high-resolution photo that is not blurry, grainy, or pixelated
The correct size of a passport photo is:

2 x 2 inches (51 x 51 mm)
Head must be between 1 1 3/8 inches (25 - 35 mm) from the bottom of the chin to the top of the head

Printed on matte or glossy photo quality paper
Do not digitally change the photo
You cannot submit a damage photo with holes, creases, or smudges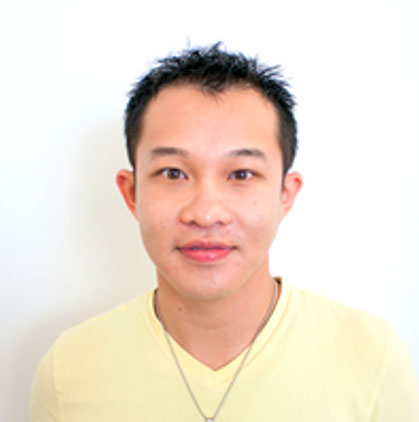 acceptable photo is clear and in color, reproduces skin tones accurately, and is properly exposed with no shadows.
REFUND POLICY
All fees are non-refundable. If a photo(s) is taken at the FSU Passport Services office and is rejected, please contact us, bring the rejection letter from the Department of State, and we will re-take photos at no charge.
OFFICE LOCATION
Fayetteville State University
1200 Murchison Road
Carlton J. Barber Building, Room 108
Fayetteville, NC 28301
(910) 672-1078
NOTE: The Carlton J. Barber building is located at the end of W.T. Brown Drive, which is the name of the road to the main entrance gate off Murchison Road.