Fayetteville State University Faculty Member Publishes an Article in the High-Impact Journal
Date: February 19, 2019
Dr. Abdelmajid Kassem, professor and chair of the Department of Biological Sciences at Fayetteville State University (FSU), published an article in Scientific Reports, a high-impact journal with an Impact Factor (IF) or 4.122 and is published by the famous Nature Group that produces Nature, Nature Genetics, Nature Biotechnology, among other journals.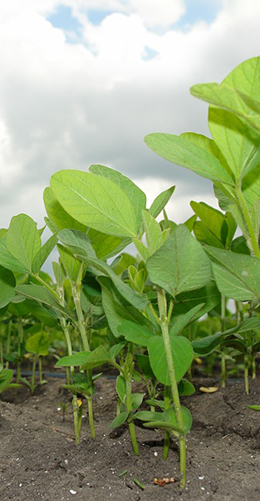 IF is a measure of the frequency with which the average article in a journal has been cited in a particular year. It is used to measure the importance or rank of a journal by calculating the times its articles are cited.

The article is entitled "Genome Reorganization of the GmSHMT Gene Family in Soybean Showed a Lack of Functional Redundancy in Resistance to Soybean Cyst Nematode" by Naoufal Lakhssassi, Gunvant Patil, Sarbottam Piya, Zhou Zhou, Azam Baharlouei, My Abdelmajid Kassem, David A. Lightfoot, Tarek Hewezi, Abdelali Barakat, Henry T. Nguyen and Khalid Meksem.

In this article, the authors characterized the soybean (Glycine max) Serine HydroxyMethylTransferase (GmSHMT) gene family that is involved in the resistance against soybean cyst nematode (SCN). In addition to plants, this gene family is also present in animal lineages. SCN is a soybean disease that devastates soybean plants and causes soybean production losses of more than $1 billion and costs growers more than 128 million bushels annually in the United States only. This study and others by Kassem and his collaborators aim at finding and characterizing genes involved in the resistance to SCN.

About Fayetteville State University
Fayetteville State University is a constituent institution of The University of North Carolina and the second-oldest public institution of higher education in the state, having been founded in 1867. FSU offers degrees at the baccalaureate, master's, and doctoral levels. With more than 6,300 students, Fayetteville State University is among the most diverse institutions in the nation. To learn more about Fayetteville State University, visit https://www.uncfsu.edu. Chancellor James A. Anderson is the 11th chief executive officer.
Tags:
College of Arts and Sciences
News