Fayetteville State University Awarded $30,000 Grant from Truist Foundation
Date: July 22, 2021
University to develop multidisciplinary leadership development program focused on diversity and inclusion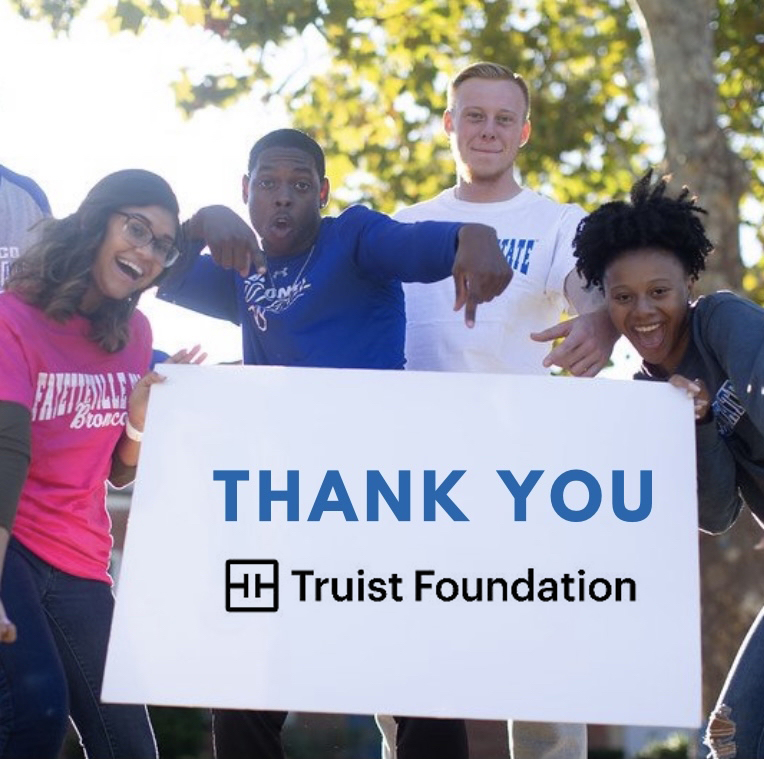 Fayetteville State University (FSU) today announced it received a $30,000 grant from Truist Foundation to establish Transformational Leadership for Diversity and Inclusion, a multidisciplinary curriculum development and training program for faculty and students.
"We're honored to receive the grant from the Truist Foundation," said Dr. Miriam Chitiga, program lead and interim department chair of educational leadership and school administration. "We expect the program to provide FSU faculty, students, and stakeholders with collaboration opportunities."
Transformational Leadership for Diversity and Inclusion will focus on the development of faculty and student leaders through mentoring, empowerment, and life-long transformational learning, including engagement with experts from Truist and other leaders as guest speakers and coaches.
"At Truist, our purpose is to inspire and build better lives and communities," said Phil Marion, Eastern North Carolina regional president for Truist, on behalf of Truist Foundation. "Diversity and inclusion efforts are rooted in our mission to our teammates at Truist, and I'm proud of the opportunity to help extend that development and training to our future leaders at FSU."
About Fayetteville State University
Fayetteville State University is a constituent institution of The University of North Carolina System and the second-oldest public institution of higher education in the state, having been founded in 1867. FSU is a historically black university offering degrees at the baccalaureate, master's, and doctoral levels. With more than 6,700 students, Fayetteville State University is among the most diverse institutions in the nation. To learn more about Fayetteville State University, visit www.uncfsu.edu.
About Truist Foundation
The Truist Foundation is committed to Truist Financial Corporation's (NYSE: TFC) purpose to inspire and build better lives and communities. Established in 2020, the foundation makes strategic investments in nonprofit organizations to help ensure the communities it serves have more opportunities for a better quality of life. The Truist Foundation's grants and activities focus on leadership development, economic mobility, thriving communities, and educational equity. Learn more at Truist.com/Purpose/Truist-Foundation.