Fayetteville State University Dance Professor Selected Co-Chair of Committee to Review Equitable Practices for African American Performers
Date: August 31, 2020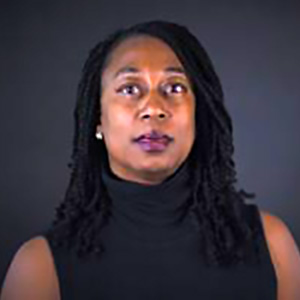 Avis Hatcher-Puzzo, Associate Professor of Dance and Theater at Fayetteville State University (FSU), has been selected by the North Carolina Dance Education Organization (NCDEO) to co-chair the state chapter of the NCDEO IDEA Committee. IDEA, which stands for "Inclusion, Diversity, Equity and Access," addresses how non-western, non-white, African diaspora-based performance forms are viewed and taught in the state of North Carolina.
In a statement announcing Hatcher-Puzzo's appointment, group officials said: "NDEO sees, hears, and stands with the Black community. The indefensible deaths of George Floyd, Breonna Taylor, Tony McDade, Ahmaud Arbery, and so many others before them, have sparked protests and calls for justice and reform throughout the country. We recognize the importance of protest as a catalyst for change in bringing an end to systemic racism. We support all those working for justice and an end to racism and violence against the Black community in the United States and around the world. Racism has no place in the dance world, yet we know that it has profoundly affected dance educators, administrators, choreographers, and students of color for generations."
Hatcher-Puzzo is a former board member for NCDEO and based on her participation this summer on a panel discussing the teaching methods and approaches in the book, Dance Pedagogy for a Diverse World, Culturally Relevant Teaching in Theory, Research and Practice and her dedication to racial justice through dance education in North Carolina, IDEA was formed to apply these practices and address biases in the North Carolina dance education world.
Hatcher-Puzzo will be working with co-chair, Heather L. Tatreau, Teaching Assistant Professor in the Dept. of Exercise and Sport Science at UNC Chapel Hill.