Fayetteville State University Professor Creates Care Closet with Southern Vision Alliance Grant
Dr. Erica Campbell secures grant to provide a space for students to easily access free basic hygiene and personal care products
Date: October 06, 2022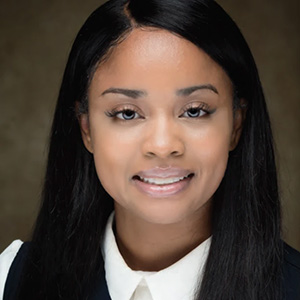 Fayetteville, N.C. (October 6, 2022) — Fayetteville State University's (FSU) Erica Campbell, Ph.D., Bachelor of Social Work Program director, associate professor in the School of Social Work and Black Feminist Scholars (BFS) advisor was recently awarded a grant from the Southern Vision Alliance to establish the BFS Care Closet.
The BFS Care Closet will be housed in FSU's School of Social Work and provide a space on campus for students to easily access free basic hygiene and personal care products (i.e., toothpaste, deodorant, toothbrushes, soap, and feminine health products).
"Studies report 1 in 10 college students struggles to afford feminine health and hygiene products such as pads, tampons, soap, toothpaste and other personal care necessities," Campbell said. "In turn, there is a clear connection linking negative mental health and educational outcomes to the lack of access to basic hygiene products for students. I hope that the Care Closet will ensure students have access to some of their essential needs so that they can continue to be successful at FSU."
Campbell said she was inspired to create the BFS Care closet because students shared their stories about the pandemic's impact on them financially, specifically their ability to afford needed feminine and personal care products. She noted that "period poverty" is a global issue affecting Black and other students of color who are less likely to have access to menstrual hygiene products and more likely to experience stigma relating to their cycle. She also reflected on her own personal college experience where the institution provided female students free access to feminine care products and aimed to replicate that at FSU.
The Black Feminist Scholars is a student organization aimed at providing a space for discussion, collaboration, empowerment, advocacy and activism regarding issues of racial, social, political and economic injustice and inequality. Black Feminist Scholars provides a space to examine social injustices and issues through a lens of intersectionality, deeper conceptualization of how factors such as gender, race, ethnicity, and class scope social problems. Black Feminist Scholars aims to promote critical consciousness and feminism on campus and within the community. Black Feminist Scholars consists of a diverse range of individuals promoting social change and strives to be as non-hierarchical as possible in its organization and discussion.
"Fayetteville State University takes great pride not only in the incredible scholarship and expertise of our faculty, but also in their empathy, vision and willingness to go the extra mile to ensure our students' success," said Monica T. Leach, Ed.D., provost and senior vice chancellor for academic affairs. "Dr. Campbell has recognized and addressed a need that is often overlooked but is crucial to our students' confidence and continued success. She exemplifies exactly the kind of environment we want to build and promote here."
The Southern Vision Alliance supports leadership development and base-building work for social, racial, and environmental justice, along with gender equity, LGBTQ rights, and education justice in the US South.