Fayetteville State University Professor Launches Education Enrichment Program to Combat COVID-19 Impact on Learning
Bronco Expansion academic enrichment initiatives coming to Walker Spivey Elementary School thanks to a grant from the COVID-19 Learning Impact Program 2022
Date: November 08, 2022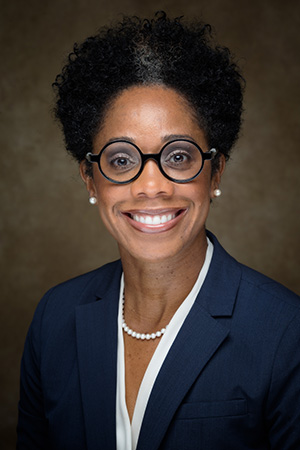 Fayetteville, N.C. (November 08, 2022) — Fayetteville State University's (FSU) Tanya Hudson, Ed.D., associate professor and chair in the College of Education's Early Childhood, Elementary, Middle Grades, Reading and Special Education Department, has received a two-year, $500,000 grant from a joint effort between the North Carolina Policy Collaboratory and the North Carolina Department of Public Instruction to implement and study a new enrichment program at Walker Spivey Elementary School.
The program — Bronco Expansion — aims to address learning loss due to the pandemic by supporting parents and teachers, fostering student academic success, and promoting social and emotional learning in partnership with Cumberland County Schools. The program is strategically designed to involve students from Walker Spivey, teachers, parents, FSU preservice teacher candidates, community partners, and FSU faculty and staff.
The grant comes from the COVID-19 Learning Impact Program 2022, part of a $6.73 million initiative between the NC Collaboratory and the NC Department of Public Instruction (NCDPI) that seeks to spur research on the impact of COVID-19 on student learning in the state. The goal is to help educators and students recover from pandemic-related disruptions and lost instructional time.
"This project is especially significant to me because, as an educator, I want to make sure my students are well prepared for that next step, and that teachers are supported and trained to connect with the entire child," Hudson said. "It can be disheartening to see the educational disparities in our schools. Compounded by the pandemic, these challenges can feel overwhelming for students, teachers and families. I want to have an impact in these communities and help close the significant gaps in academic and social development."
This award follows Hudson's initial project — FSU Learning Loss from a Grassroots Perspective — funded with $150,000 from the North Carolina Policy Collaboratory as a part of its Historically Minority-Serving Institutions (HSMI) Research Grant Program.
For the grassroots project, a research team completed a mixed methods study during the 2021-2022 academic year, surveying administrators, teachers, parents, and community partners from Tier 1 (40 most distressed counties in the state) and Tier 2 (next 40 most distressed) counties. The research probed the impact the pandemic had on the content and social-emotional health of the students, administrators, parents, and teachers. The study revealed the need to support parents in developing and maintaining a connection with teachers and administrators while providing professional development to support teachers fostering parental engagement.
Currently Walker Spivey does not have any known after-school programs targeting a specific student group that focuses on deficits in math and English skills that suffered due to the pandemic. The students will have professional clinical educators implementing strategies to address the ongoing concerns of mental health and social and emotional wellbeing in our communities.
"The full measure of the pandemic's impact on academic progress as well as social and mental development may take years, but it's clear that loss of learning is a critical deficit that must be addressed," said Chandrika Johnson, Ph.D., interim dean of FSU's College of Education. "We are fortunate to have an educator and investigator of Dr. Hudson's caliber who is also deeply passionate about having an impact in our schools and communities. We congratulate her on this accomplishment and thank her for taking on this challenge to combat the ongoing impact of the pandemic on teaching and learning."
This effort is the start of an initiative that seeks to address NCDPI's priorities aligning with the State's pandemic-related education needs. Of the 38 applications received, 19 were selected for funding totaling nearly $6 million and spanning 11 institutions of higher education in North Carolina. In addition to these projects, the Collaboratory and NCDPI will be working with a separate team to build a research network among award recipients to inform ongoing decision-making and recovery efforts.
Based on priorities identified by NCDPI's Office of Learning Recovery and Acceleration (OLR), the Collaboratory/NCDPI partnership is funding 20 academic research teams across North Carolina to understand the effectiveness of existing state and local programs and policies that were supported through federal Elementary and Secondary School Emergency Relief (ESSER) legislation.
"This joint effort will be instrumental for policymakers as we seek to address the most pressing challenges K-12 students and educators face as a result of the pandemic," State Superintendent of Public Instruction Catherine Truitt said in a statement. "More importantly, this research provides a unique opportunity for the K-12 system to harness the research power of North Carolina's great institutions of higher education."