Fayetteville State University records largest enrollment in over 20 years, First-Year, Military-affiliated and Transfer Students Increase
FSU records its largest enrollment in over 20 years with a total matriculation of 6,787 students.
Date: August 25, 2022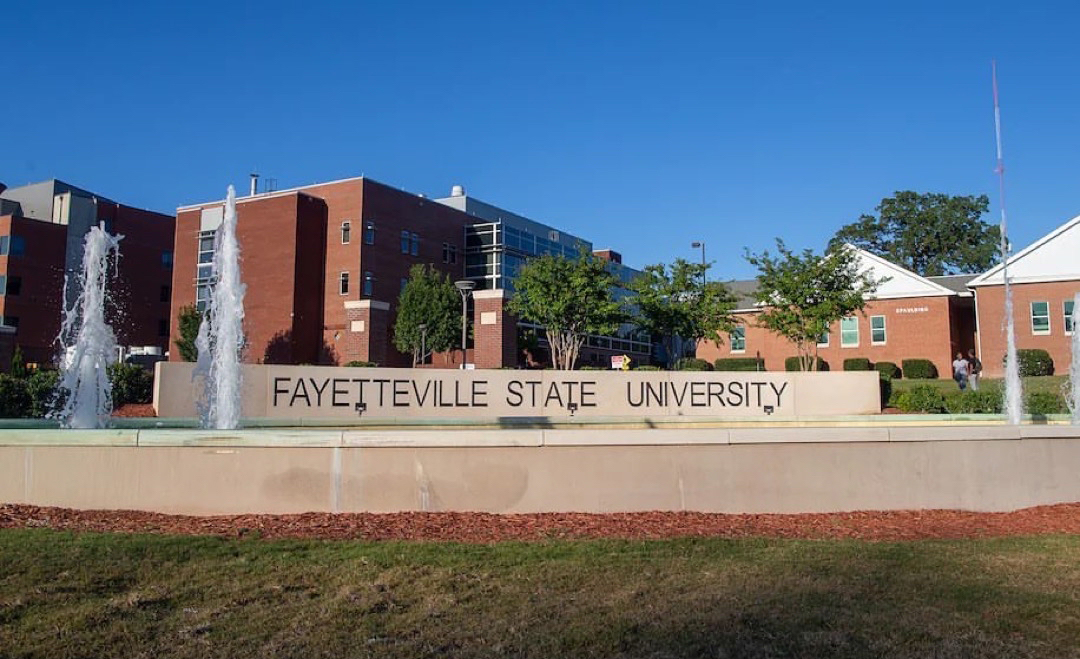 Fayetteville, N.C. (August 25, 2022) — Fayetteville State University (FSU) records its largest enrollment in over 20 years with a total matriculation of 6,787 students.
Fall 2022 enrollment jumped significantly among several populations as the university welcomed its largest, most diverse first-year class in nearly 15 years. According to its 2022 campus census, FSU enrolled its largest first-year, first-time freshman class since 2007 — 766 students — an increase of 130 students over last year. The university hit an all-time high for military-affiliated student enrollment, surpassing 2,000 for the first time in history with a total of 2,037, an increase of more than 300 students over 2021. This growth is largely attributed to FSU's recently announced free tuition scholarship program dedicated to military-affiliated students and their families, including those on active duty, veterans, reservists and their spouses and dependents. In addition, FSU boasts an all-time high transfer student matriculation total with 1,020 transfers, more than 30% above 2021 alone.
"We are thrilled to see so many new and returning students on campus this fall, particularly in the residence halls, which are at 100% capacity for the first time in several years," said FSU Chancellor Darrell T. Allison. "I believe that FSU is starting to witness tangible results from our very intentional work to remove considerable obstacles to education, most notably cost, so that talented students — both traditional and adult learners — can pursue a degree or continue their college journey with fewer hindrances or interruptions due to the lack of resources. It is truly gratifying to help our very diverse student population take full advantage of the opportunities that Fayetteville State University offers."
FSU was recently recognized nationally as the #1 university in EDsmart's 2022 rankings for the most affordable colleges offering online bachelor's degree programs. EDsmart.org is a nationally recognized publisher of college resources and independent rankings.
"Fayetteville State is a leader in the Sandhills and beyond for an affordable, accessible, flexible, quality education," said Monica T. Leach, Ed.D., provost and senior vice chancellor for academic affairs. "It is our mission to ensure that a college education is a realistic and attainable goal for every student, no matter their circumstances. Our enrollment growth is a testament not just to our efforts, but also to those who look to us for higher education opportunities. We're excited for the future and look forward to seeing the impact our graduates will make wherever they go."