Fayetteville State University Welcomes Class Of 2024 Starting July 30
Date: July 22, 2020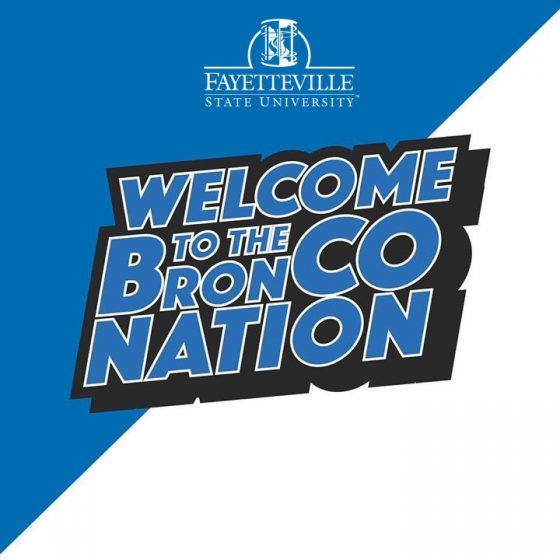 Fayetteville State University (FSU) will welcome the Class of 2024 with Move-In Day. Freshmen residing on campus will begin moving into residence halls starting July 30, 2020. Nearly 700 freshmen are expected to enroll for the fall semester.
One of the highlights of Move-In Day will be the distribution of laptop computers to all first-time freshmen. The laptops will be handed out on the Cook Quad near the main entrance of campus. This marks the first time in university history that an entire class will be given free laptops. The laptops were made possible by a gift from an anonymous donor.
To help achieve physical distancing throughout the move-in and orientation process, residential students must register for a pre-scheduled move-in appointment through Residence Life. Commuter students must register for a pre-scheduled Orientation check-in appointment through the Office of Student Engagement.
The schedule for the Class of 2024 is below:
First-time residential students living in on-campus housing will move into residence halls July 30-August 4.
Transfer residential students will move in on July 29, from 9 a.m. to 5 p.m.
Military and military-affiliated students will have orientation on July 31, from 8 a.m. to 5 p.m.
First-time commuter students will have orientation on August 1, from 9 a.m. to 5 p.m.
Parent & Family Welcome Session Webinar will be held August 2, 2020 at 5:00 p.m.
Service areas will be open to provide assistance. The information is below:
Office of Admissions
Toll Free: 1-800-222-2594
Phone: 910-672-1371
admissions@uncfsu.edu
Office of Financial Aid
Phone: 910-672-1325
Toll Free: 1-800-368-4210
finaid@uncfsu.edu
Office of the Registrar
Phone: 910-672-2850
Department of Housing & Residence Life
Phone: 910-672-1884
910-672-2599
residencelife@uncfsu.edu