Fayetteville State University's Jennifer Addison joins 68 Business Officers Selected for NACUBO Emerging Leaders Program
The program will prepare promising mid-level managers for strategic leadership roles
Date: September 27, 2022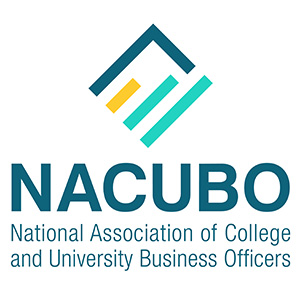 September 27, 2022 (Washington, DC) – Fayetteville State University's (FSU) Jennifer K. Addison, interim associate vice chancellor of finance and controller in the Office of Business and Finance, has been named to The National Association of College and University Business Officers (NACUBO) 2022-23 cohort of the Emerging Leaders Program, a professional development opportunity for promising mid-level managers.
From a large group of applicants, 68 high-potential business officers were selected for the yearlong program. Together, they will work to enhance their personal leadership skills, examine the impact of the business office and cross-campus relationships, and gain a better understanding of the present state and future of higher education. NACUBO's 2022-23 Emerging Leaders Program participants represent 56 institutions and 32 states.
"I am honored to be a part of NACUBO's Emerging Leaders Program and have the opportunity to collaborate with and learn from my colleagues at other institutions around the country," Addison said. "Higher education is crucial to strengthening communities and creating opportunities for bright and talented young people to thrive and succeed. Strong leadership along with strategic financial growth and targeted investments make an extraordinary impact. I'm thrilled to be a part of that at FSU."
For the past two years, Addison has been instrumental in getting more than $3.2 million in federal COVID relief funding applied to outstanding student debt amassed over the pandemic for 2367 students, enabling them to return to school without financial worry.
For NACUBO, the program recognizes and encourages talented business officers as they look to the future and works to keep them prepared and engaged as leaders.
"The Emerging Leaders Program is an important part of NACUBO's goal to strengthen the strategic leadership role CBOs hold on campus, as well as our ongoing focus on diversifying the pipeline of business leaders," said Randy Roberson, vice president of leadership development at NACUBO. "We look forward to helping these exceptional business officers as they prepare to take on greater responsibilities at their institutions."
Applicants were asked to demonstrate a commitment to furthering their careers in higher education finance and strong potential for advancement. The program, in its second year, reflects NACUBO's organizational priority to strengthen and diversify the chief business officer pipeline and is generously supported by TIAA.
"We are delighted to see Jennifer's work and contributions to the business and finance operations at FSU recognized and rewarded," said Greg Lovins, interim vice chancellor for business and finance. "She epitomizes the kind of leadership we want to foster and support. We are fortunate to have her in Fayetteville and look forward to the impact she will no doubt have in the future."
---
About NACUBO
NACUBO, founded in 1962, is a nonprofit professional organization representing chief administrative
and financial officers at more than 1,700 colleges and universities across the country. NACUBO works to advance the economic vitality, business practices, and support of higher education institutions in pursuit of their missions.