Financial Literacy Fair Scheduled for High School Students
Date: February 28, 2019
Fayetteville State University's (FSU) Broadwell College of Business and Economics has partnered with Cumberland County Schools and the State Employees Credit Union (SECU) to hold the Reality of Money Simulation Fairfor all Cumberland County high school students.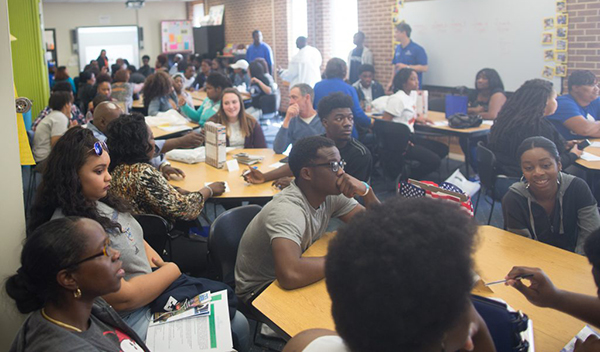 The fair will take place on March 15 from 9 a.m., to noon in the Broadwell College of Business and College of Business and Economics.

The Reality of Money Simulation Fair is designed to give students first-hand experience in managing their money and making smart informed decisions that will help them once they graduate from high school and go on to college or jobs in the real world. The interactive event allows students to make life choices about continuing education, career, housing, other expenses and saving in a test environment.

For more information about the fair, contact Dr. Lee Brown, Mr. Rodney McCrowre and Ms. Tamri D. Graves at 910-672-1335.

About Fayetteville State University
Fayetteville State University is a constituent institution of The University of North Carolina and the second-oldest public institution of higher education in the state, having been founded in 1867. FSU offers degrees at the baccalaureate, master's, and doctoral levels. With more than 6,300 students, Fayetteville State University is among the most diverse institutions in the nation. To learn more about Fayetteville State University, visit https://www.uncfsu.edu. Chancellor James A. Anderson is the 11th chief executive officer.
Tags:
Broadwell College of Business and Economics
News