Fayetteville State University and Food Lion to Hold Grand Opening for Food Pantry
Date: February 15, 2019
Fayetteville State University (FSU), in partnership with Food Lion, will hold the grand opening for its campus food pantry on Tuesday, February 19, 2019, at 10 a.m.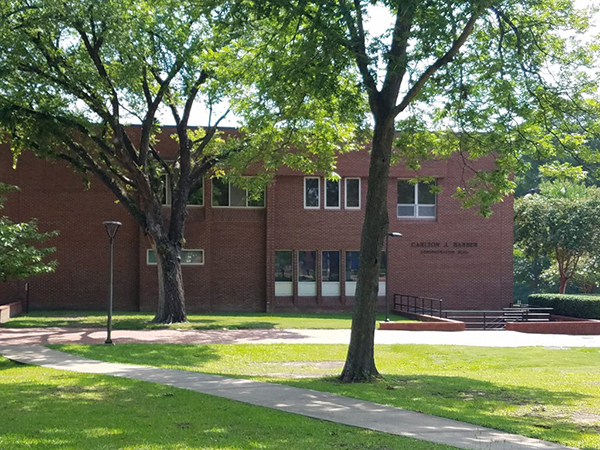 The food pantry will be in the old cashier's window, located on the first floor of the Barber Administration Building. The public is invited to attend the opening.

"I want to thank Food Lion for their efforts in getting this needed resource on the Fayetteville State University campus," said Chancellor James Anderson. "We have been working with them for several months to get the pantry operational and I could not be more pleased with the work that has been put forward to make this happen for us."

Food Lion provided $10,000 in product and shelving and laptops to get the pantry started. For 25 years, Food Lion has partnered with Central Intercollegiate Athletic Association (CIAA) Conference schools to set up pantries in 13 towns and cities where CIAA schools are located. FSU is a member of the CIAA Conference.

"We believe that no one should have to choose between dinner and receiving an education," said Kris Thornton, Food Lion's Director of Operations for the Fayetteville area. "Some college students are worried about where their next meal will come from, and we want to help them focus on learning instead. The installation of this pantry is yet another way we can set students up for success and nourish them at the same time."

About Food Lion
Food Lion, based in Salisbury, N.C., since 1957, operates more than 1,100 grocery stores in 10 Southeastern and Mid-Atlantic states. Our company proudly employs more than 63,000 associates and serves approximately 10 million customers a week. By leveraging our longstanding heritage of low prices and convenient locations, Food Lion is working to provide the easiest full shop grocery experience in the Southeast for our customers, anchored by a strong commitment to affordability, freshness and the communities we serve.

About Fayetteville State University
Fayetteville State University is a constituent institution of The University of North Carolina and the second-oldest public institution of higher education in the state, having been founded in 1867. FSU offers degrees at the baccalaureate, master's, and doctoral levels. With more than 6,300 students, Fayetteville State University is among the most diverse institutions in the nation. To learn more about Fayetteville State University, visit https://www.uncfsu.edu. Chancellor James A. Anderson is the 11th chief executive officer.