Experience THIS: Esports at FSU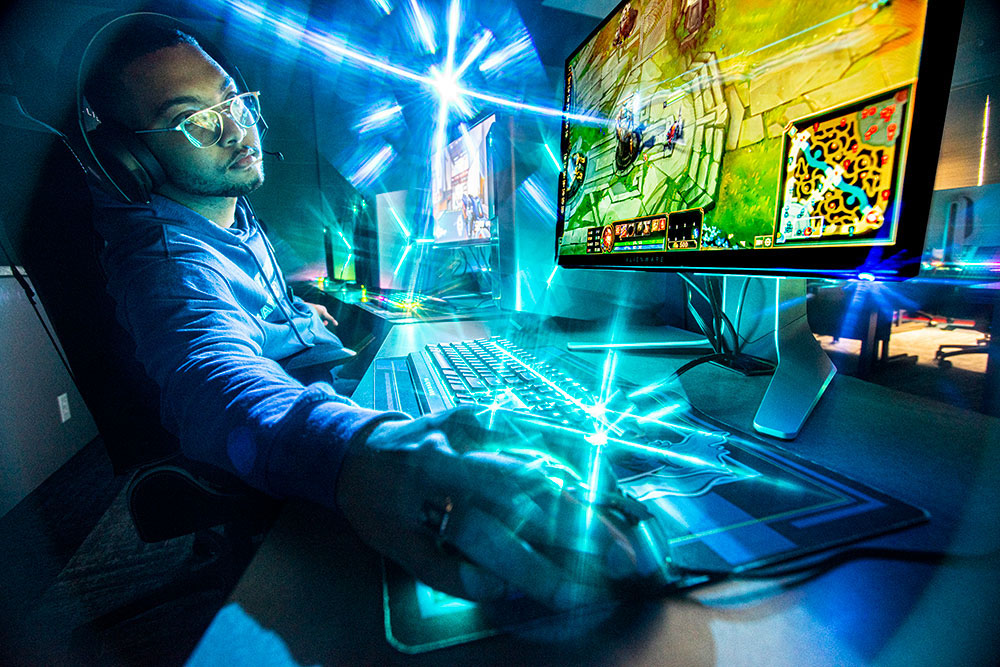 Story by Janet Gibson, photo by Cindy Burnham.
---
As the Student Director of Bronco Esports, Ulysses Crawford says the coolest experience he's had - so far - came during the recent CIAA NBA2K Tournament over Virtual Vibe Weekend.
"We had Ahmahd Moore playing, and the CIAA had casters from the league he already participates in, called the HBCU Esports League by CxmmunityCo-Twitch, commentating the tournament," says Ulysses, a junior Communications major with a minor in Esports. "It felt amazing to hear FSU as the favorite to win and seeing our Bronco Esports logo in the tournament was so surreal."
Ahmahd did win first place - and $1,500 in prize money. Afterward, the mood was pure emotion. "It felt so good to see him happy, watching all his hard work pay off, and his mom and other people congratulating him."
Ulysses adds more tournaments are in the works, such as the NBA2K League presented by The Yard HBCU Esports Alliance. Additional leagues and tournaments will be planned as Bronco eSports adds more players for games like League of Legends, Super Smash Bros., Rocket League, Call of Duty, Madden, and virtual Chess.
"What I love the most is the community we are creating," Ulysses says. "I love mentoring and inspiring people and helping them achieve their goals. Whether they want to pursue a career in Esports, or anything outside of the industry, gaming can be a medium to acquire new skills such as leadership, teamwork, and critical thinking. The ability to help someone grow through gaming is an amazing thing to be a part of."
---
Apply today!
We would love to have you join the Bronco family.
Contact Admissions and Enrollment to learn more