Experience THIS: Education Degree Programs at FSU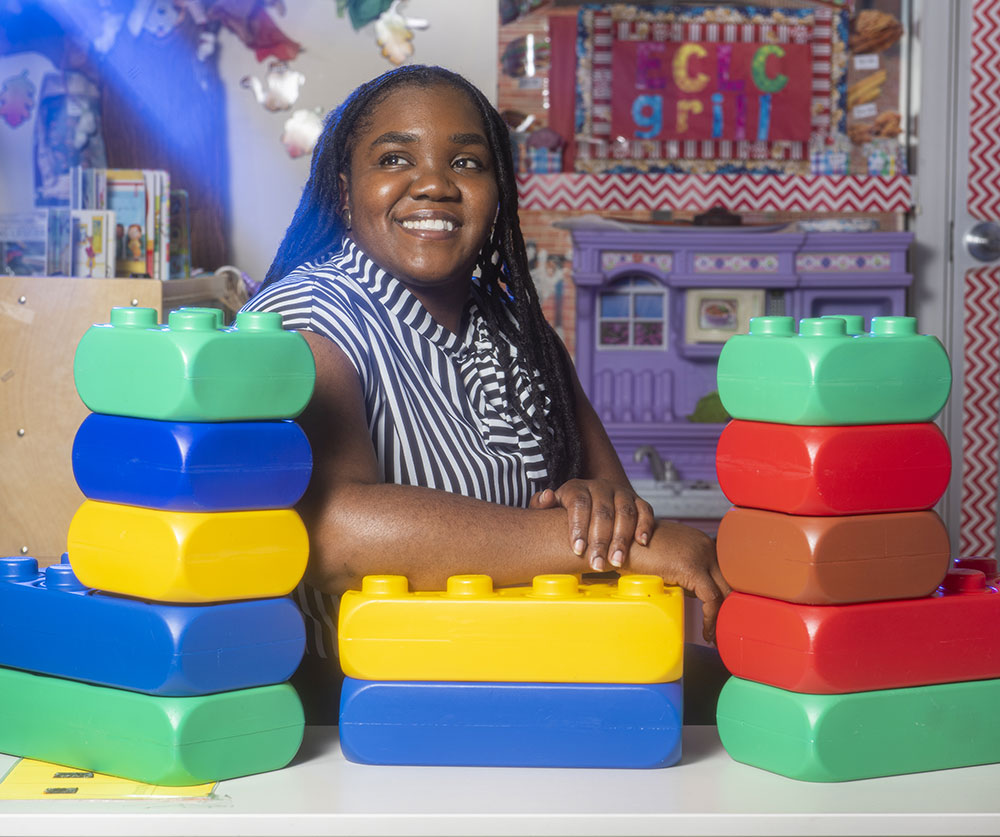 Story by Janet Gibson, photo by Cindy Burnham.
---
Sharisha Fuller, 34, knew from a young age that her calling was to be a teacher.
But sometimes life has a way of taking us down a roundabout path before we finally reach our destination.
After she graduated from high school, Sharisha attended a university, but initially struggled some with focus and the curriculum. She improved greatly, but ultimately transferred to a community college, earned her associate degree in early childhood education and worked for years at child-care centers, which sealed her passion.
"It was like I was redeeming myself," says Sharisha, who also is a single mom to a daughter, Ameris.
While growing up, Sharisha had watched both her parents receive their associate degrees and then go on to earn their Bachelor's degrees from Fayetteville State University while also working and raising three children.
She says that kind of role modeling stays with you. "I said, 'Well, if they can do it ...'"
The first meeting with her FSU advisor was nothing short of life-changing. The advisor gave it to her straight: Put school first and work second (for now), focus on your courses, and "get it done."
The advisor further told Sharisha, "We're going to push you to be great!" which forced a "mindset reset," a shift in her entire way of thinking and being.
"I also had very empowering professors who pushed me along the way and said, 'We are not going to let you give up!'"
She didn't - even through all the night classes and taking classes during her lunch break from her job at a child-care center, too. The journey has been worth it all.
In December 2019, Sharisha was proud to show Ameris, now 10, that mom had earned her Bachelor's degree in Birth To Kindergarten Education with a 3.5 GPA.
"I'm a kindergarten teacher!" Sharisha beams with pride, "and I love it!"
And now Ameris is talking about also becoming a teacher when she grows up. The power of role modeling.
---
Apply today!
We would love to have you join the Bronco family.
Contact Admissions and Enrollment to learn more