Experience THIS: Theatre at FSU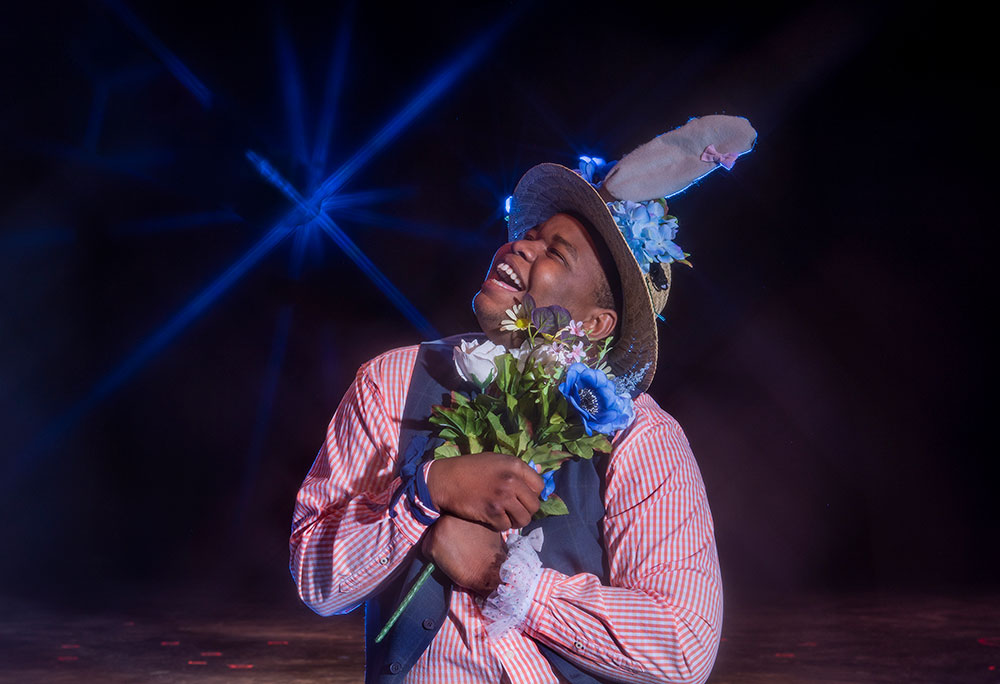 Story by Janet Gibson, photo by Cindy Burnham.
---
Leighton Galloway felt nervous. It was opening night for his very first stage production at FSU, portraying the March Hare in "Alice in Wonderland." He was practicing his lines when he looked into the dressing room mirror and saw a figure emerging from behind - a lovely, smiling woman.
"She said, 'You're here because you're good. Trust yourself. You're going to do great.'"
How can it be that one person makes such a difference in the life of another? Leighton Galloway - remember that name - went on to earn rave reviews in the first of several plays at FSU, including "150 Steps to Equality," which commemorated the university's sesquicentennial. To the alumna who encouraged him on that fateful night in 2017, you will forever be remembered with gratitude.
Leighton says a love for acting and dancing was nurtured at nearby E.E. Smith High School, which he affectionately calls Fayetteville State's "little sister school." To take his passion to the next level, he knew that FSU was his only choice. Location, convenience and affordability played into his decision, but he was mostly moved by "the feeling of family" that blankets the campus. The camaraderie. The Bronco Pride.
"The feeling you get from the FSU family is, 'We want to cultivate your talent, and we want you to be successful!'"
After graduation, Leighton, who is currently a senior Theatre major, aspires to move to Los Angeles and pursue a career in film and television.
"As soon as I hit the stage and look into the spotlight," he says, "all my nerves melt away. I am where I'm supposed to be."
---
Apply today!
We would love to have you join the Bronco family.
Contact Admissions and Enrollment to learn more