FSU Alumna Publishes Financial Literacy Book that is Sparking Money Talks in Households
Date: October 01, 2020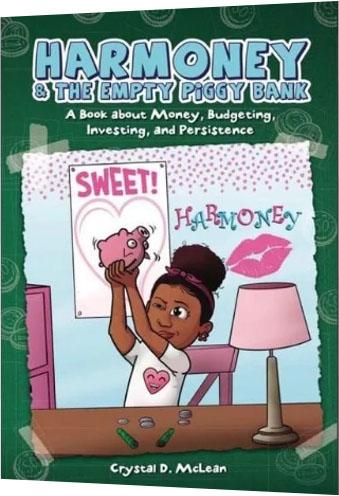 Harmoney & the Empty Piggy Bank, is a new children's book by North Carolinian author, Crystal McLean that is sparking some much-needed money talk in households.
At a time where the economy is unpredictable and there is much uncertainty in many households due to the global pandemic, Harmony & the Empty Piggy Bank is a chapter book that teaches young people about money, budgeting, persistence, entrepreneurship, investing, donating and much more. Harmoney is an adventurous young girl with one wish! She wants something, but her parents give her the answer she does not want to hear, "No." Her diligence forces her to create a plan on how to make her wish come true! This entertaining book is sure to teach kids healthy money habits through a fun adventure!
Harmoney & the Empty Piggy Bank is an easy reader chapter book for school grade children 3rd and up. Here is one of many reviews of this book:
Published Author Bessie McDaniel: "What I love about, Harmoney and the Empty Piggy Bank is that it is a narrative of more than just finances. It is a demonstration of drive and patience coalescing to produce results. This book not only creates a stage for success, but it gives children a practical way as to how they can maintain it after achieving it. I recommend this book because it inspires, motivates, and shows us how a piggy bank is only empty temporarily."
Harmoney & the Empty Piggy Bank is published by Parker & Co. Press LLC and has a release date of October 27, 2020 that can be purchased on Amazon.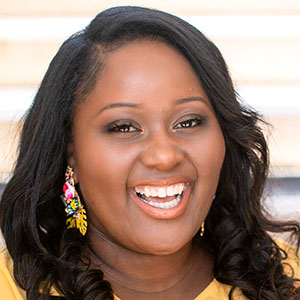 Author Crystal D. McLean is a native of Fayetteville, North Carolina. She is an alumna of Fayetteville State University, where she received her Bachelor of Science degree in Banking and Finance. Crystal is a proud supporter of her community and is involved in numerous volunteer and charitable organizations. Her goal is to educate youth on financial awareness and give them tools to make financially sound decisions. To learn more visit www.authorcrystalmclean.com.