FSU announces new Interim Dean of the College of Education
Date: December 16, 2021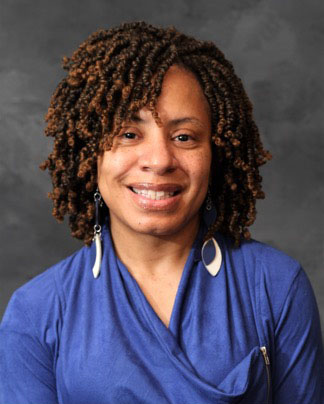 Fayetteville State University (FSU) announced that Chandrika Johnson, Ph.D. has been appointed as the new Interim Dean of the College of Education, effective January 1, 2022. Dr. Johnson is a Professor of Health Education in the Department of Health, Physical, and Secondary Education at FSU.
Prior to coming to FSU, she taught Health and Physical Education in the Cumberland County Public School System. Dr. Johnson also has previous experience as a Health Educator at various hospitals and non-profit organizations. She began teaching health education classes at FSU in 2005, and in the fall of 2007, Johnson designed and developed the first on-line classes (Drug Education and Nutrition) in the Department of Health, Physical Education and Human Services. "I'm excited at the opportunity to work with the College of Education to fulfill FSU's mission of training outstanding future educators and graduates," said Johnson.
Dr. Johnson's most distinguished accomplishments during her higher education career have been being a recipient of both the Fayetteville State University Teacher of the Year Award (2019-2020) and the UNC Board of Governors Excellence in Teaching Award (2021-2022). "I continue to be impressed by the commitment to and passion for the mission, values, and purpose of the College of Education that is so evident in the work of the college's faculty, staff, and students," said Dr. Leach, Provost and Vice Chancellor for Academic Affairs. "I am confident that Dr. Johnson will continue this work, ensuring the College of Education continues its tradition of educating tomorrow's teachers and administrators."
Johnson received her Associate of Arts in Biology and K-12 Health Education Teaching License from Fayetteville State University, Bachelor of Science degree in Community Health Education from University of North Carolina at Pembroke, Master of Public Health degree in Community Health Education from the University of Tennessee at Knoxville, and her Ph.D. in Health Education from Southern Illinois University at Carbondale.