FSU Announces New Vice Chancellor for Information Technology and Telecommunications Services and Chief Information Officer
Date: January 25, 2022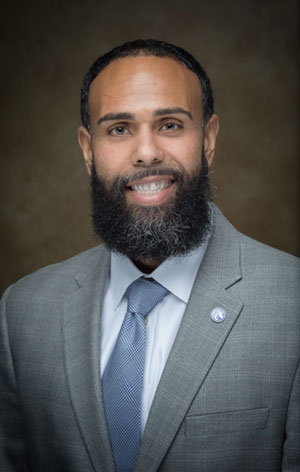 Fayetteville State University (FSU) announced that Hector M. Molina, DBA has been named the new Vice Chancellor for Information Technology and Telecommunications Services and Chief Information Officer, starting today.
In this new role, Dr. Molina will be responsible for overseeing a division of 45 IT and administration professionals, as well as the entire technology portfolio. Reporting directly to the Chancellor, Dr. Molina will provide strategic vision and leadership to FSU to advance the teaching, research, and service missions through the utilization of data and information technology.
Prior to his arrival to FSU, Dr. Molina served at East Carolina University for seven years as the Deputy Chief Information Officer.
"On behalf of our entire FSU community, I welcome Dr. Hector M. Molina as our Vice Chancellor for ITTS. Dr. Molina is one of the most important additions to our senior leadership team as we continue to look for opportunities to enhance FSU's technology footprint. I have no doubt that Dr. Molina will be instrumental in contributing to our over-arching goal of access to leading technologies on our campus and in the classroom as we continue to evolve as a first-rate educational institution," said Chancellor Darrell T. Allison.
Throughout Dr. Molina's career, he has gained the respect of his peers as a highly esteemed senior administrator with stellar communication skills, cross-functional teaming capabilities, and building client relationships systems. In addition to this vast knowledge, he has utilized his expertise toward overseeing the technology procurement processes, compliance, data security, physical security, as well as standards and practices areas.
As a US Marine Corps veteran, Dr. Molina served as ITTS/Telecommunications supervisor. He has served as an adjunct professor at institutions such as Sanford-Brown College and the University of Louisiana at Monroe. He has also authored articles on IT governance and other topics within higher education.