FSU Assistant Professor Honored for Public Service
Dr. Kaycee Bills was recently honored for her work and service to the community from the Southern Rural Sociological Association with the 2022 Excellence in Public Service Award
Date: September 21, 2022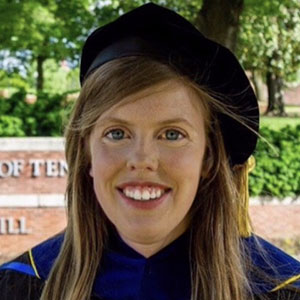 Fayetteville, N.C., (September 21, 2022) – Kaycee Bills, PhD, assistant professor in Fayetteville State University's (FSU) School of Social Work, was recently honored for her work and service to the community from the Southern Rural Sociological Association with the 2022 Excellence in Public Service Award.
Bills earned the award for her leadership in the community while serving people with disabilities. In addition to her work at FSU, Bills serves as the Director of Education Awareness and Support for the Invisible Disability Association, is on the Board of Directors for the Council of Exceptional Children and the Division of Autism and Developmental Disabilities, and volunteers for Faculte de Travail Social et de Justice Sociale, a university in Haiti, where she helps develop curriculum for their social work program.
"As a social work educator, I strive to serve the community because service is the foundation of social work practice. I want to lead my students at FSU by showing them what a true social worker does," said Bills.
"Dr. Bills in an exceptional leader in the social work profession, and we are immensely proud to have her as a member of the FSU faculty," said Marcus Cox, MBA, PhD, Dean of FSU's College of Humanities and Social Sciences. "For our students, she serves as an example of how they can make an immense impact on the community."
The Southern Rural Sociological Association is an educational and scientific organization established to foster the study, understanding and application of rural sociology in the South.